Who is Cara in Silent Witness, who plays her and who's her mother as the latest season introduces family tension?
Fans of Cara in Silent Witness might be intrigued to see what lies in store for her in the rest of season 26 after her mum's dramatic debut…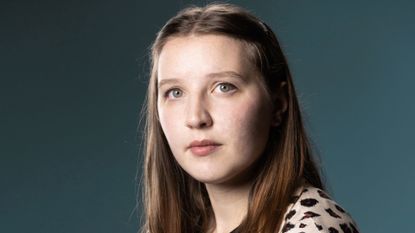 (Image credit: BBC/Dan Kennedy)
woman&home newsletter
Sign up to our free daily email for the latest royal and entertainment news, interesting opinion, expert advice on styling and beauty trends, and no-nonsense guides to the health and wellness questions you want answered.
Thank you for signing up to . You will receive a verification email shortly.
There was a problem. Please refresh the page and try again.
The return of Cara in Silent Witness season 26 has provided plenty of brilliant moments and now her mother has appeared for the first time.
Long-time fans of the hit forensic drama might be keeping their fingers crossed that one day they'll see more of the likes of Harry and Clarissa in Silent Witness. But whilst these returns aren't expected to happen, thankfully it looks as though recurring character Cara Connelly isn't going anywhere yet - at least for the rest of Silent Witness season 26. We first saw Cara in Silent Witness in season 24 and now she's back and at the center of some family tension as her mother finally made her debut in the latest season. Her arrival wasn't expected by Jack and Nikki in Silent Witness and it's certainly shaken things up.
But who is Cara in Silent Witness, who plays her and who is her mother as she continues to make waves in the BBC drama's latest episode…
*Warning: Spoilers ahead*
Who is Cara in Silent Witness?
Whilst we always enjoy the introduction of brilliant new characters like Gabriel and Velvy in Silent Witness, it was also a joy to see the return of Cara Connelly in the latest season. If you're not sure about the backstory of Cara in Silent Witness she is forensic scientist Jack Hodgson's niece - the daughter of his brother Ryan Kelvin, played by Owen McDonnell. She first appeared in Silent Witness season 24 episode, Bad Love Part 1 to try and find her father.
Initially shocked as he'd never known she existed, Jack welcomed Cara into his life though things didn't go quite as smoothly as he'd hoped after she found out Ryan was in prison.
Cara misunderstood the reason why he'd been convicted and confronted Jack about it. With a little sign language help from his colleague Dr Adam Yuen (who sadly met a dramatic and grisly end later in the season), Jack told an upset Cara the real reason Ryan was in jail.
For those who, like Cara, were unaware, Ryan persuaded an underage girl to sleep with an older man to provide him with blackmail material that would help out a former business associate. The girl was subsequently murdered and Jack told the truth leading to Ryan's arrest.
After being told this it looked like that episode might be the last we saw of Cara in Silent Witness as she left the Lyell saying she never wanted to meet Ryan. She later changed her mind and although things went south between her and her father after he left prison, she and her uncle have been close ever since. In Silent Witness season 26 Cara returned to London to study a criminology degree and moved in with Jack.
Who plays Cara in Silent Witness?
Cara in Silent Witness is played by Rhiannon May, previously credited as Rhiannon Jones, and she's been a recurring character since season 24 of the BBC drama. She's previously acted in a 2022 short called The Riley Sisters and Rhiannon opened up to the BBC (opens in new tab) about how exciting it was that there's a bigger role for Cara in Silent Witness in the 2023 season.
"[F]or me personally, selfishly, it is very exciting. But more widely, it's also exciting that the BBC and Silent Witness want to show a wonderful deaf character," she declared. "They want to show her in lots of different lights and take the opportunity to show a lot of different kinds of ways of communicating. She is a really great character."
Asked how playing Cara Connelly in the show can help broaden viewers' understanding about her life as a deaf actor, Rhiannon expressed how significant it is that Cara is shown to be so strong.
The Silent Witness star said, "Definitely, I think it's important to show Cara's smart, she's witty and she's not a victim in this show. It would have been very easy to include a couple of episodes about a deaf character who gets run over by a car. They could have highlighted a vulnerable deaf narrative, but that's not the case on Silent Witness at all. Cara adapts her communication for Jack and other people, but she doesn't apologise for it. She's studying at university. She's a strong character, and that's what I love about her."
Who is Cara's mum and is she in Silent Witness season 26?
After hearing about her for so long, in Star Part 2 the mother of Cara in Silent Witness make her first on-screen appearance. Cara Connelly's mum, Aoife Connelly, is an ex-girlfriend of Jack's brother Ryan and is also the former lover of Jack. They had an affair and there was initially some confusion about who Cara's father was until Jack did a secret paternity test. And now she's reunited with Jack in London, it seems her feelings for him haven't gone *anywhere*.
Back in Silent Witness season 24 Bad Love Part 1, Jack's father Connor revealed that he'd known Jack and Aoife were betraying Ryan, telling him, "You and her - don't deny it". Which of course, he didn't.
But Jack was left reeling when his father admitted Aoife had asked him for money for an abortion back then. He'd given it to her because he thought she felt guilty about sleeping with Jack and the baby possibly being his, but Cara's existence proved she'd not gone through with it.
As the mother of Cara in Silent Witness, Aoife was occasionally mentioned in earlier seasons but she finally arrived in London in Star Part 2, played by Aislin McGuckin. Her daughter had moved in with Jack after deciding to pursue a criminology degree "sort of like him". She'd kept this from Aoife who wasn't thrilled when she found out and refused to pay for Cara's university halls.
Cara's passion meant she started to spend more time at the Lyell, until family tension emerged when Aoife Connelly turned up and confronted old flame Jack.
Trying to keep a polite tone, Aoife asked him to explain to her why Cara had signed up for a criminology degree and was spending so much time "hanging out in a morgue full of dead people". By the latest episodes, Hearts of Darkness Parts 1 and 2, though, it's fans of Nikki and Jack in Silent Witness that might be worrying for the future of their favorite couple's relationship.
She exchanged a few barbed comments with Nikki about how much Cara is getting paid for helping out at the Lyell and not wanting her daughter to be "exploited", though Cara explained this was her idea of a joke. Aoife decided to stay in London and moved in with Jack, who was conflicted and trying to provide stability for Cara.
Nikki later told Jack that Aoife was "very protective" of both him and Cara, but as anyone who raced ahead on BBC iPlayer to Part 2 will know, it's more than that.
Aoife tried to get Jack to admit he once loved her as she once loved him and it's clear that her feelings are still there. The forensic scientist picked up on this too and told her, "We knew then that it couldn't last. I've moved on. So should you."
Later on it emerged that the relationship between Aoife and Cara in Silent Witness is strained, as Cara criticised the lack of communication between them. And when Nikki told Jack that Aoife might feel she was losing Cara to him, he responded that it was her who was "lost " and had thought she'd "found herself in [him]", even pretending to have found a new job in London to stay.
By the end of Hearts of Darkness Part 2, he had resolved to make having Aoife in his life work, but she insisted that she was leaving, presumably to go back to Northern Ireland. Before she was walked out by Cara in Silent Witness' final stages, Aoife declared, "I can't be just someone to you Jack. I don't know why. I'm sorry."
With that, Aoife left and it seems like this could be the last we see of her in the latest season. But who knows how her arrival might have affected Nikki and Jack's relationship going forwards.
Where is Cara's dad in Silent Witness?
Ryan Kelvin, Jack's brother, Aoife Connelly's ex-boyfriend and the father of Cara in Silent Witness was last seen in Brothers Keeper Part 2 when he manipulated his daughter into going to Ireland with him. In reality he was using her to smuggle a gun there on the ferry in her bag. After some quick deduction Jack intercepted them at Paddington Coach Station, told Cara the truth and confronted Ryan.
It didn't help that this was the episode where Ryan found out about Jack also testing his own DNA to determine paternity, which meant he was reluctant to listen to his brother. Jack told him he was "done" owing him and Ryan left to get the ferry.
Since then, he hasn't been seen in Silent Witness, though Jack told him he'd get caught on the ferry with the gun. It's possible he was sent back to prison but Jack told Nikki at the end of the episode he didn't know where his brother was.
When is Silent Witness next on?
If you want to watch the events of Hearts of Darkness Part 2 unfold on TV rather than streaming on BBC iPlayer then it will be shown on Tuesday, January 24 at 9pm on BBC One. Following this episode, Silent Witness will next be broadcast on Monday January 30th and Tuesday January 31st, with the finale storyline of season 23.
Emma is a Senior Lifestyle Writer with six years of experience working in digital publishing. Her specialist areas including literature, the British Royal Family and knowing all there is to know about the latest TV shows on the BBC, ITV, Channel 4 and every streaming service out there. When she's not writing about the next unmissable show to add to your to-watch list or delving into royal protocol, you can find Emma cooking and watching yet more crime dramas.