Silent Witness season 26: Trailer explained, are Nikki and Jack still together and when does the BBC drama's new season start?
Silent Witness season 26 is set to take Nikki, Jack and their new colleagues on a dark journey with some seriously topical storylines…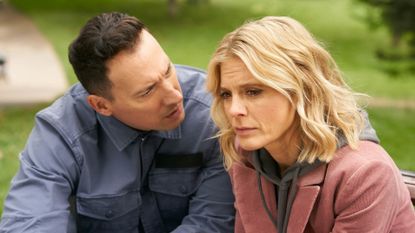 (Image credit: BBC/David Emery)
woman&home newsletter
Sign up to our free daily email for the latest royal and entertainment news, interesting opinion, expert advice on styling and beauty trends, and no-nonsense guides to the health and wellness questions you want answered.
Thank you for signing up to . You will receive a verification email shortly.
There was a problem. Please refresh the page and try again.
Silent Witness season 26 will see Nikki and Jack's relationship under "pressure" as the new series tackles intense issues.
With its analytical focus, Silent Witness is one of those shows like Criminal Minds that has amassed plenty of fans over the years. Starring Emilia Fox and David Caves as lead characters, pathologist Dr Nikki Alexander and forensic scientist Jack Hodson, the hit BBC drama marked its milestone 25th anniversary last year. Now a new season of Silent Witness is almost here and it promises to be bigger and better than ever, delivering dramatic storylines and personal stories.
Here we explore the details in the Silent Witness season 26 trailer, whether Nikki and Jack are still together in the new season and when and how you can watch it…
*Warning: Spoilers ahead!*
Silent Witness season 26 trailer and are Nikki and Jack still together?
The BBC drama is known for its dark scenes and issue-focused plots and the Silent Witness season 26 trailer has teased some gripping moments. It opens with Nikki announcing that someone wants them to stop investigating, before she muses about the only motive for murder that makes sense to her: protecting people you love.
Amid a series of dramatic scenes and the introduction of some new colleagues for Nikki and Jack, the pathologist says fearfully that "they know where we are". Later on in the 30 second trailer someone can be heard asking why a person is being paid "so much attention".
Could it be Nikki with all eyes on her? Well, towards the end of the Silent Witness trailer Jack expresses concern for her.
"What do they want Nikki?" he asks, as it cuts to Nikki staring worriedly at her own reflection and that's where the new Silent Witness trailer leaves us. It does tell us one thing though - that Nikki and Jack are still very much at the center of things.
After episode upon episode of '"will-they-won't-they" scenes, Nikki and Jack finally got together last season. They were heavily featured in the trailer and their relationship in Silent Witness season 26 has been discussed by Emilia Fox and David Caves.
He told the BBC (opens in new tab) that at the beginning of the season "Jack and Nikki are very much a couple. They're in a good place". However, Emilia explained that they are also placed under "pressure" in the new Silent Witness season.
"Now that they're together, this epic story puts the Jack and Nikki relationship under pressure," she said, before clarifying that it's because it makes them vulnerable.
"But a different kind of pressure is put on them as they realize that they're each other's strength, but they're also each other's vulnerability because they care so much for each other," Emilia added. "If either of them is in danger, that puts real stress on the other, the relationship has suddenly given them an Achilles heel."
The first episode, The Penitent, has a Mafia-focused storyline and David explained that Nikki gets "heavily involved". He said that this puts Jack in a dangerous position too and it could be her getting in too deep that the Silent Witness trailer was hinting at.
"Nikki gets quite heavily involved and is faced with a terrible dilemma, which puts Jack at risk because he's her weakness. When you're working in that sort of world with somebody you love, then one of you is constantly in peril, if not both of you. How does the other person deal with that? What does it mean?" he said. "There is a real underlying menace in this series, which I think is really, really good."
David also explained that fans can expect more topical storylines including one focused on immigration and another on the dangers of social media. With so much set to unfold in the new season of Silent Witness, it's likely a relief to fans they won't have to wait much longer to see it.
When does Silent Witness season 26 start?
Time might fly when you're having fun but after the season 25 Silent Witness ending landed in May, the show's return likely couldn't have seemed further away. Now there's just a few weeks before Nikki and Jack are back putting their expertise to the test. According to the BBC website (opens in new tab), Silent Witness season 26 starts with The Penitent Part 1 on January 2nd 2022.
And unlike series 25 which opted for a new style to celebrate the BBC drama's 25 year anniversary, it's business as usual in season 26.
Each distinct Silent Witness storyline is once again split across two episodes airing on consecutive nights so The Penitent Part 2 will be broadcast on January 3rd. From then on the scheduling remains the same, with part 1 of the next episode airing on the following Monday and part 2 on the following Tuesday.
Silent Witness season 25 finale whirlwind recap
We already know that the new season of Silent Witness won't have one overarching storyline spanning the whole series like season 25. This means many of the mysteries that were key last time like who Ethan Daley was in Silent Witness probably won't matter going forwards. Though there is one plot thread from the Silent Witness season 25 finale that might still be relevant.
The matter of who Tom Faulkner was in Silent Witness was huge as fans learnt he was Nikki's former husband. In the finale she finally proved he was innocent of multiple murders by working out how DNA was being fabricated to incriminate him.
The season's whole plot focused on data, how it is used and how evidence can be manipulated and in the finale government special advisor Oscar Harris was revealed as the one behind everything, teamed up with businessman Ethan Daley. Tom was persuaded by Nikki not to kill Oscar for his crimes. But in the final scenes Tom entered Oscar's prison cell pretending to be his lawyer.
Nikki then got a text message miles away from a phone that appeared to have been planted on her saying, "I can't let it go. I'm sorry."
It might not have been Tom, but if it was, then he might appear again or at least be mentioned in Silent Witness season 26 at some point.
Which regular cast members are back for the new season of Silent Witness?
Returning Silent Witness cast members:
Emilia Fox as Dr Nikki Alexander
David Caves as Jack Hodgson
Rhiannon May as Cara
At this point Silent Witness just wouldn't be Silent Witness without Nikki Alexander and Jack Hodgson played by Emilia Fox and David Caves and they're back in the new season, as is Rhiannon May as Jack's niece Cara. She's returned to London to pursue a criminology degree and persuades Jack to let her stay with him.
Rhiannon expressed to the BBC (opens in new tab) how excited she was that Cara's role is expanded this season, declaring, "[F]or me personally, selfishly, it is very exciting. But more widely, it's also exciting that the BBC and Silent Witness want to show a wonderful deaf character. They want to show her in lots of different lights and take the opportunity to show a lot of different kinds of ways of communicating. She is a really great character."
Meanwhile, Emilia - who has played Nikki since season 8 - explained why she is drawn to return year after year.
"I still find the premise of the show gripping. Trying to find out what happened in the last 10 minutes of someone's life, trying to piece that together through pathology. Trying to work out what happened by going through the body and finding the clues within the body," she said.
The actor continued, "Combining that with the forensic science. I find the medical scientific side of it absolutely fascinating. It is personally stimulating as much as professionally stimulating - you're learning all the time."
Who's joining the Silent Witness season 26 cast?
New Silent Witness cast members:
Aki Omoshaybi as Gabriel
Alistair Michael as Velvy
New cast members have also been announced as joining Silent Witness season 26, playing Nikki and Jack's new colleagues. Aki Omoshaybi is playing neurologist and pathologist Gabriel and according to the actor, working alongside Nikki and Jack is a learning curve.
Aki told the BBC (opens in new tab), "He keeps people at arm's length until he knows he can trust them. As a data expert, he doesn't speculate much, he's very fact-based. But as Gabriel starts to work with Nikki and Jack, he realizes they are more hands-on."
"We find Gabriel at a juncture in his life, realizing that it's possible to marry those two sides. He has to understand he's dealing with humans, and not just computer screens," he added. "His new colleagues have to coax him out of his comfort zone. And during the series, he learns how to compromise a bit." 
Trainee Anatomical Pathology Technologist Velvy is also new in season 26, played by Alistair Michael. The actor revealed that Velvy is undertaking not only a professional journey, but a personal one as he has left his Orthodox Jewish community.
"He goes on quite a few different journeys. Within the professional context, he goes from being the newbie who's quite green to being someone who feels like he's part of the team. He feels like he's found a place within that group, that family, that community," Alistair explained.
He continued, "That ties into the other journey that he's on. He has just left his Orthodox Jewish community, and so he's on a personal journey towards finding a place for himself in a new secular world and figuring out who he is and who his new friends are. He is also trying to figure out how he can still be connected to where he's come from. I think his journey is a lot about trying to balance those exciting new elements with the things that make him who he is."
How to watch Silent Witness season 26 and from the beginning
Although you don't have to have seen the last season of Silent Witness before watching season 26, who doesn't want to enjoy the most intriguing cases from the show's past? Fans can enjoy seasons 1-25 via BBC iPlayer and can watch Silent Witness season 26 at 9pm on BBC One when it starts on January 2 and then going forwards at the same time and on the same channel on Mondays and Tuesdays. Episodes from the new season will also be made available to watch on BBC iPlayer.
If you're abroad when Silent Witness season 26 airs or when you want to re-watch other seasons then you won't be able to watch like you normally would due to regional restrictions. Luckily there's an easy solution and you can use a VPN to continue watching. This is a handy bit of software that changes your IP address so that you can access on-demand content or live TV just as if you were at home.
Our sister site, TechRadar, has tested all of the major VPN services and they rate ExpressVPN (opens in new tab) as the absolute best. They say, "It's compatible with all of your devices, supports most streaming services, and ranks among the fastest. You can even install it on devices like an Amazon Fire TV Stick, Apple TV, Xbox, and PlayStation. So for a one-stop-shop, you can't go wrong with Express."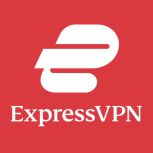 (opens in new tab)
ExpressVPN service | Get 49% off and 3 months FREE (opens in new tab)
Ranked among one of the fastest VPN providers, this risk-free service is also compatible with all of your devices. Enjoy access to almost any streaming service, and if you don't like it there's a 30-day money-back guarantee.
If you've never installed a VPN before, don't worry, it's quick and easy. Just follow these three steps:
Download and install the VPN following ExpressVPN's easy-to-follow instructions.
Once you've installed your VPN, open the app and select your server location as anywhere in the UK.
With your VPN installed and server location set to UK, you can now watch Silent Witness online.
Now you know when Silent Witness season 26 starts and a little of what to expect, especially concerning Nikki and Jack, there's still time to catch up on your favorite Silent Witness moments from past series before the new season airs!
Emma is a Senior Lifestyle Writer with six years of experience working in digital publishing. Her specialist areas including literature, the British Royal Family and knowing all there is to know about the latest TV shows on the BBC, ITV, Channel 4 and every streaming service out there. When she's not writing about the next unmissable show to add to your to-watch list or delving into royal protocol, you can find Emma cooking and watching yet more crime dramas.