Where to watch Jury Duty, James Marsden's hilarious new show
Where to watch Jury Duty - the internet's newest obsession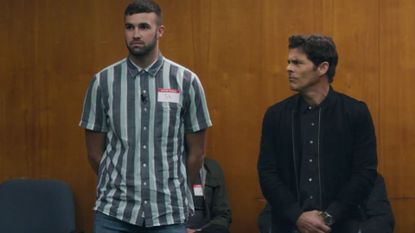 (Image credit: Amazon Freevee)
Jury Duty is a mockumentary-style show starring James Marsden and the internet's newest obsession. Here's what we know about the hilarious new show and where to watch it.
Mockumentary-style shows have been on the rise in popularity ever since the debut of NBC's hit sitcom The Office. Amazon Prime's newest series, Jury Duty, follows a similar formula, showing what happens when you get a group of law-abiding citizens together to fulfill their civic duty of being a juror.
The show, however, adds a hilarious twist - all but one of the people present are actors - and that one man, Ronald Gladden, believes that they're being filmed during the trial for a documentary about the judicial system. Little does he know that the trial is entirely farcical.
In a Truman Show type of plot, hilarity ensues as the actors must adjust and react to Gladden, who believes the whole trial to be true. James Marsden, along with the other 11 jury members, the judge, the bailiff, and the 12 fake witnesses giving phony testimonies are all improv actors faking their way through a 17-day ruse.
Where to watch Jury Duty?
Jury Duty is available to watch on Amazon Prime Video, which also hosts new hit shows like Daisy Jones & The Six, even if you don't have a subscription - the platform's 'Freevee' service is streaming the show completely for free!
The first four episodes, which were released on Freevee on April 7, are available to stream now. From there, every other episode in the series will air on Fridays.
Outside of your home country, a reduced selection of Prime Video titles is available to stream so if you're on vacation a VPN can help!
This is a really handy bit of software that changes your IP address so that streaming services essentially think you're in your home country.
Our sister site, TechRadar, has tested all of the major VPN services and they rate ExpressVPN as the absolute best. They say, "It's compatible with all of your devices, supports most streaming services, and ranks among the fastest. You can even install it on devices like an Amazon Fire TV Stick, Apple TV, Xbox, and PlayStation. So for a one-stop-shop, you can't go wrong with Express."
---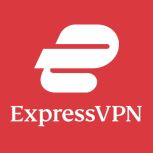 ExpressVPN service | Get 49% off and 3 months FREE
Ranked among one of the fastest VPN providers, this risk-free service is also compatible with all of your devices. Enjoy access to almost any streaming service, and if you don't like it there's a 30-day money-back guarantee.
If you've never installed a VPN before, don't worry, it's quick and easy. Just follow these three steps:
Download and install the VPN following ExpressVPN's easy-to-follow instructions (ExpressVPN comes with a 30-day money back guarantee and if you click here you can get 49% off and 3 months free, too.)
Once you've installed your VPN, open the app and select your server location.
With your VPN installed and server location set to US or the UK you can access Prime streaming service and watch the show.
Does Ronald know who James Marsden is?
People will try anything to get out of Jury Duty.#JuryDutyOnFreevee is now streaming. pic.twitter.com/euRCUGpzyhApril 7, 2023
See more
In a hilarious twist, James Marsden is actually playing himself in the series - however, he's playing a more exaggerated version of himself, one who is totally irritated that he had to show up for jury duty.
"It's the wildest experience I've ever done, I've been doing this for 30 years. It's a Truman Show concept where you have myself playing myself, or a version of myself," James told Access Hollywood.
The producers said that, ultimately, they didn't want to prank Ronald - they wanted to make him into a hero.
"We're not pranking him. We created a hero's journey for this guy, we've surrounded him with a group of weirdos and hopefully by the end of the show, he becomes the leader and unites us all. And he did that because he's a great guy," James said.
People are already loving the comical show with one tweeting, "the entire cast of #JuryDuty is phenomenal. This is one of the funniest shows ever. The writing is also top tier."
People have also been rooting for Ronald the whole time, saying that he's a great example of a kind and heroic human.
"Right I think it's fairly safe to say that Ronald Gladden from #JuryDuty is one of life's truly nice, genuine people. The way that he treats all of the weird characters with so much respect and kindness is so heartwarming to watch," one person said on Twitter.
Madeline Merinuk is woman&home's US lifestyle news writer. She covers celebrity, entertainment, fashion, and beauty news but is also obsessed with internet trends - you can find her reciting trending TikTok sounds out loud at any given time.
After winning multiple student journalism awards for her investigative work, she graduated from Hofstra University in 2021 with a B.A. in Journalism. After graduating, she worked at today.com, the digital site for the Today Show, where she wrote pop culture news and interviewed big-name personalities like Emily Ratajkowski, Haley Lu Richardson, Emma Corrin, and more.
Her personal interests, in no particular order, are: cheese, Joni Mitchell, reading, hot yoga, traveling, having multiple chapsticks in every handbag at all times, and dancing to ABBA songs as if she were in the Mamma Mia movies.