VIDEO: 5 Things Julie Walters Would Tell Her Younger Self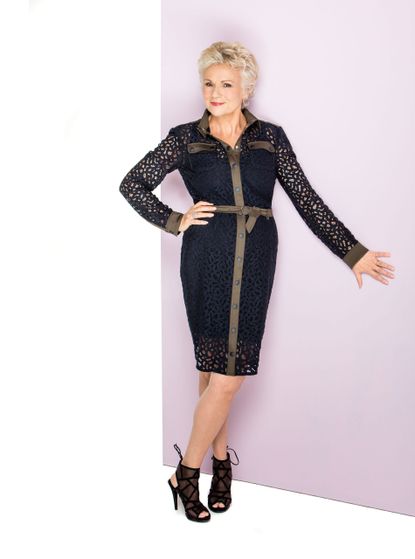 Birmingham born actress, Julie Walters trained as a nurse before deciding that she wanted to perform, and later went on to study English and drama at Manchester Polytechnic.
Julie rose to fame in 1980 after starring in Willy Russell's 'Educating Rita' in which she played the vivacious young working class hairdresser who wants to better herself by studying literature. The film won a string of prestigious awards including a BAFTA.
Since 'Educating Rita' Walters has enjoyed a successful career acting both on screen and on the stage, and has starred in films such as Mamma Mia!, Billy Elliot and Harry Potter. And at 65, her career is still going strong. Julie took a short break from acting a couple of years ago and even considered retiring completely, but this was short lived, and she has since been busier than ever. Her latest role was in Channel 4's blockbuster period drama, Indian Summers in which she played Cynthia Coffin - owner of a cocktail bar, The British Club.
But what lessons has the actress learnt in her 65 years? For one, that you should NOT worry - "just remember that 99% of the things you worry about and are terrified about never happen, because if you don't you're going to spend your whole life worrying about things that don't matter" she says. And on finding inner peace? "Joy and happiness is inside you, it's not somewhere else, it's not a destination, it's not in what you eat, it is in you", she also don't believe in 'living the dream', and added "live the reality, that's where it really is".
Watch our exclusive video to discover what else Julie Walters would tell her younger self...