The French Public Petitioned To Stop Brigitte Macron Becoming The 'Official' First Lady Of France - And They Won...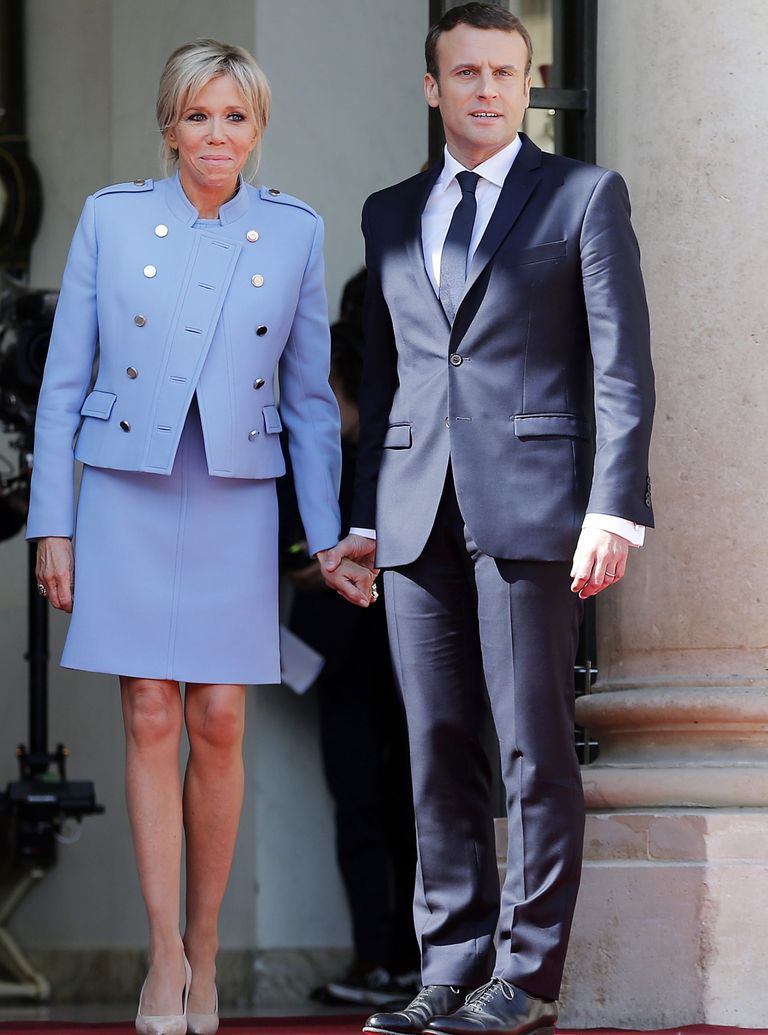 (Image credit: Getty Images)
France's new President, Emmanuel Macron, has been forced to backtrack on his plans to give wife Brigitte an official role in government amidst an outcry from the French public.
It has been revealed that achange.org petitionto stop Brigitte Macron becoming France's first official First Lady had gained almost 300,000 signatures in just two weeks, government spokesman Christophe Castaner announced that a "transparency" charter would be released to clarify the exact nature of Ms Macron's role.
In an interview with France2 television, Castaner confirmed, "the wife of the President of the Republic receives no remuneration and will receive no remuneration for her action, even though she is continually present at her husband's side."
Emmanuel Macron, a former civil servant and investment banker, assumed office on 14th May 2017, making him the youngest President in France's history. Macron met his wife, Brigitte, a former teacher almost 25 years his senior, when he attended her literature and drama classes. Brigitte had been at her husband's side throughout the election campaign, prompting Mr Macron to voice his intentions to create an official role for her, with her own office and staff.
The President's spouse does not automatically step into a formal role in France as in the USA, so Mr Macron's plans would, in effect, have made Ms Macron France's first 'official First Lady'. However, the new President now faces a backlash from both the public and fellow politicians, many of whom object to Macron's proposed "morality law" which would, ironically, prevent politicians from employing relatives.
(Brigitte Trogneux, French President Emmanuel Macron, U.S. President Donald Trump and First lady Melania Trump pose at the Jules Verne restaurant before a private dinner at the Eiffel Tower in Paris, France.)
Christophe Castaner's personal response, which came in the form of a series of sensational tweets, was rather less polished than his official statement: "No modification of the constitution, no new funding, no salary for Brigitte Macron. Stop the hypocrisy!" he declared.
The public petition was started by French artist and author Thierry Paul Valette, who stated that he saw no reason for the wife of a head of state to receive a budget from public funds.
A previous YouGov poll suggested that more than two-thirds of the French public was opposed to the principle of the wife of the President occupying an official role.