Netflix finally releases The Crown teaser trailer featuring Olivia Colman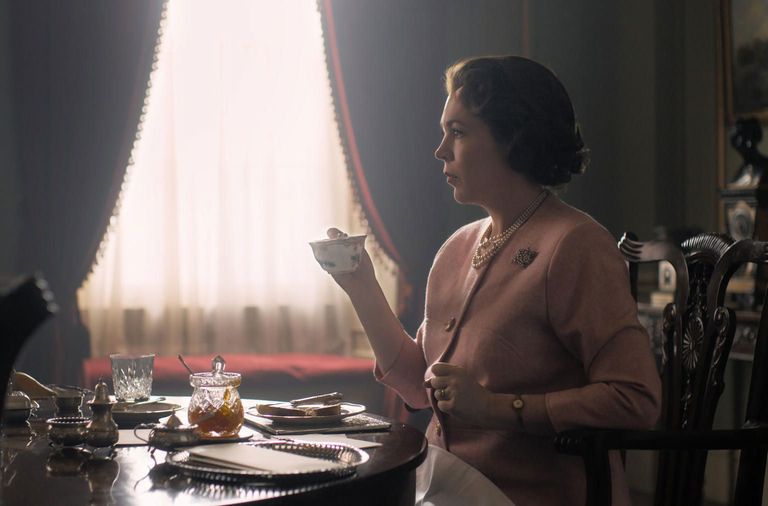 With a confirmed release date for November, fans everywhere are excited for the newest series of The Crown.
Olivia Colman will be replacing Claire Foy as Queen Elizabeth II, and the latest teaser from Netflix shows the transition between the two actresses in a clever way.
The clip sees Queen Elizabeth II examining her two profile shots – one featuring Claire Foy, and one featuring Olivia Colman. The latter is the updated British postage stamp.
In the clip, one of the Queen's advisers says: "Everyone is delighted with the new profile, ma'am. They feel to be an elegant reflection of her majesty's transition from young woman to..."
The Queen interrupts, adding: "Old bat?"
"Settled sovereign", the adviser responds.
MORE: Olivia Colman reveals the big difference in her portrayal of the Queen on The Crown
Trying his best to reassuring the ageing Queen, the adviser says: "Just the tiniest changes"; to which she replies: "A great many changes. Nothing one can do about it. One just has to get on with it."
The teaser feels like a great way to introduce Olivia as the monarch, whilst still honouring Claire Foy's Golden Globe and Emmy winning performance in the first two seasons.
MORE:Palace denies that The Crown has any "endorsement by the royal household"
It ends on a poignant note, as there are also a great many changes happening around Queen Elizabeth as her family struggle to meet the challenges of a rapidly changing Britain throughout the new season.
The rest of the cast will be 'ageing up' alongside Olivia, with Helena Bonham Carter joining her as sister Princess Margaret, Tobias Menzies as husband Prince Philip, Josh O'Connor as Prince Charles, and Erin Doherty as Princess Anne.
Jason Watkins also joins as Prime Minister Harold Wilson and Charles Dance as Lord Mountbatten.
With a line-up like that, we can hardly wait for the new series of The Crown! 17th November can't come soon enough.