Tesco Christmas advert (and 86% of Brits) say that nothing's stopping Christmas this year
Tesco's new Christmas advert celebrates the festive period after last year's disappointment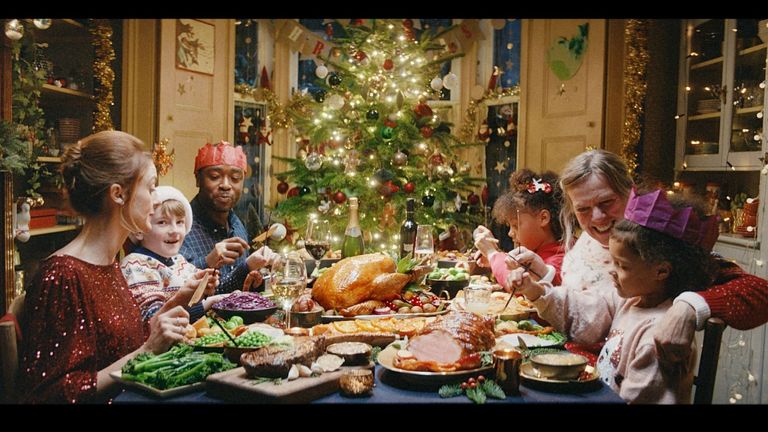 (Image credit: Tesco)
Christmas is an important time for many, bringing family, friends and communities together.
This is why Tesco has captured the mood of the nation in ensuring nothing will get in the way of making Christmas 2021 one to remember after many were left disappointed last year, when Christmas in the UK was significantly impacted by the coronavirus pandemic.
Christmas 2020 saw restrictions on how many people could meet from separate households, as well as restrictions on travel, leaving several to spend Christmas either alone or missing family members.
---
Tesco's new festive campaign for 2021 celebrates that Christmas is officially back to normal after the disappointment of last year and, in keeping with the iconic Queen track it is set to, nothing is going to stop the nation from enjoying the festivities.
Their Christmas campaign has captured the mood of the nation, according to data collected by the supermarket giant.
They found that 92% of UK adults are looking to make the most of Christmas this year, no matter what, while 42% claim they'll appreciate Christmas more than ever.
The Tesco advert includes different scenarios of people refusing to let unforeseen problems stop their festive feeling.
From office parties being lit by a row of Tesco Christmas Puddings after the lights have blown and getting into Santa's grotto past closing time thanks to a stack of delicious Tesco Finest All Butter Pastry Mince Pies, nothing's stopping Christmas.
Alessandra Bellini, Chief Customer Officer at Tesco, says, "We know that Christmas is a hugely important time for many of our customers and, after last year's events, that is truer now than ever. Whenever we set out to create our campaigns, we want to be sure that we capture how the nation really feel and reflect that."
"This got us thinking about all the little things that have the potential to get in our way – from running out of mince pies to running late to a Christmas party - and the nation's determined spirit that ensures we'll overcome them all. We hope our joyful festive ad will resonate and put a smile on people's faces as we prepare for a season of well-deserved celebrations. Afterall, this Christmas, nothing's stopping us."