Susanna Reid reveals her biggest post-lockdown fears on Good Morning Britain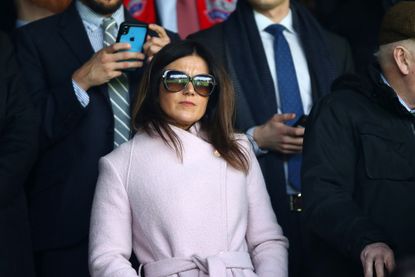 (Image credit: Getty Images)
Susanna Reid has spoken about the fears she has for her teenage children once lockdown is lifted in the UK.
Her three sons, Jack, 15, Finn, 16, and Sam, 18, are all currently being home-schooled and Susanna has revealed her concerns over a 'lost generation.'
Speaking on Good Morning Britain, Susanna and Piers were discussing how Education Secretary Gavin Williamson failed to appear on the show to answer questions.
What did Susanna Reid say about post-lockdown?
Susanna said, "Where has the Education Secretary been?
"For all the parents who are concerned about whether their children are going to get an education for six months?"
The presenter added, "Education experts are saying there is going to be a lost generation.
"You have an issue of children at risk who are not going into schools where teachers would be able to keep an eye on them, children who are not able to do home schooling, there's a problem parents who are not able to enforce the discipline."
She later concluded, "It's a national scandal. Where is the Education Secretary, and when is he going to get schools up and running again?"
This comes after Susanna revealed the secret behind her 'TV marriage' to Piers Morgan as they celebrated five years of co-hosting Good Morning Britain together.
Writing in her Daily Mail column, Susanna said, "I am in a relationship that is constantly compared to a marriage — with Piers Morgan.
"Piers calls me his 'TV wife', and this year we celebrate our fifth anniversary together presenting Good Morning Britain.
"We're one of those couples who fight, and it's not just for the cameras. We often have rows in the editorial meeting that we continue on air.
"So Happy Anniversary to my 'work husband'. In my search for what makes a relationship a success, I've found it is the arguments that are the key to ours."
Robyn is a celebrity and entertainment journalist and editor with over eight years experience in the industry. As well as contributing regular to woman&home, she also often writes for Woman, Woman's Own, Woman's Weekly and The Sun.