Suranne Jones Takes On One Of Hollywood's Finest In Her Latest Career Move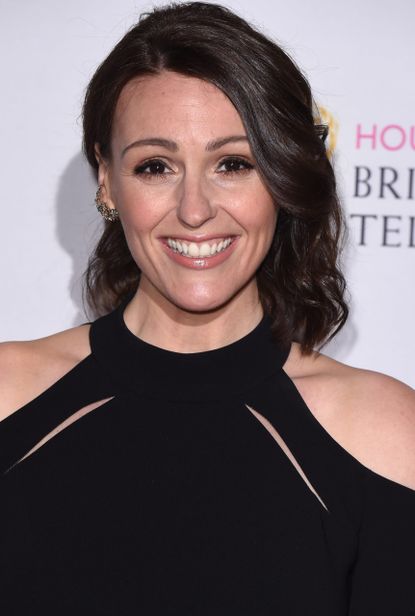 (Image credit: David Fisher/REX/Shutterstock)
She's about to grip TV audiences once more as the scornedDoctor Gemma Foster, but it seems that the multi-talented Suranne Jones has found time in her busy schedule to tackle an altogether different on-screen role.
The BBC has confirmed that Jones will follow in the footsteps of Tom Hardy, Chris Evans and Rosamund Pike by becoming CBeebies' latestBedtime Storyreader.
The mum-of-one will guide viewers into the land of nod by reading Britta Teckentrup's tale Before I Wake Up, - a tale which follows a young girl and her lion friend Albert as they take a magical journey through her dreams - on BBC2 on September 5th at 6.50pm.

Explaining how becoming a parent to her first child - the actress welcomed a son with husband Laurence Akers in 2016 - made her the perfect fit for job, she said:
"Since becoming a mother, reading has become a wonderful part of our son's routine and it was a treat to visit everyone at the CBeebies house and share some of our favourite stories."
The series has been met with rapturous reviews, with fans taking to Twitter to share their delight at the format.
[twitter]https://twitter.com/mdddvs/status/900659628413001728[/twitter]
[twitter]https://twitter.com/elizabethminkel/status/899814399216693248[/twitter]
And while Hollywood hunk Tom Hardy has so far had mums glued to their screens- he'll read his last of five bedtime stories on August 26th - there was also excitement for Suranne's turn from another camp.
[twitter]https://twitter.com/jimbolawyer/status/900473371825238018[/twitter]
Fans of the actress will also be happy to hear that they're getting a double-helping of Jones's TV talents on the same night.
It's been revealed that the first episode of highly anticipatedDoctor Foster Series 2will air on BBC1 on September 5th at 9pm.
We can't decide which TV offering we're most excited about, but one thing we do know is, is that we've got the date in the diary and a bottle of red on standby.