Succession series finale recap: how did the hit HBO show end? What happened to Kendall, Roman and Shiv?
Succession has come to an end after four seasons, and we know the fate of the Roy siblings…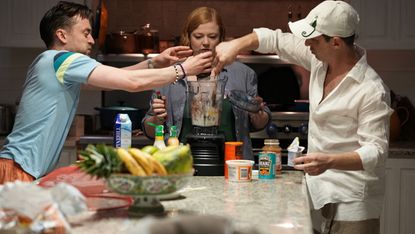 (Image credit: Warner Bros Discovery/HBO)
woman&home newsletter
Sign up to our free daily email for the latest royal and entertainment news, interesting opinion, expert advice on styling and beauty trends, and no-nonsense guides to the health and wellness questions you want answered.
Thank you for signing up to Woman & Home. You will receive a verification email shortly.
There was a problem. Please refresh the page and try again.
It goes without saying, if you don't want Succession spoilers, now is your time to go somewhere else. Maybe check out these 25 facts about Sex and the City, another HBO favorite.
Right. Four seasons and five years later, the epic saga of the Roy family has come to an end.
First introduced in August 2018, we met Logan Roy – a billionaire media mogul who was looking at the end of his long reign over the American media.
While it's never been confirmed, it's long been rumored that Logan – and the empire he oversees – is loosely based on real-life titan, Rupert Murdoch.
With four children – Connor, Kendall, Roman and Shiv – to choose from, audiences were thrown into a world of back-biting billionaires and political manoeuvring as a rightful heir to Logan's throne was to be selected.
Along the way there's been deaths, divorces and d*ck pics (Gerri fans, it's been a wild ride).
But how did the series end? Did any of Logan's children succeed to the throne after all?
What happened in the Succession finale?
After many twists and turns, it turns out… none of the children 'won.'
Season four has followed the potential sale of Logan Roy's empire to a Swedish tech entrepreneur, played by Alexander Skarsgard, after Logan's shock death in episode three.
Realizing they wanted to stay on and run their late father's empire themselves, Kendall, Roman and Shiv have been busy making boardroom plays and deals to effectively kill the deal.
While Shiv was working against her brothers initially, last night's finale saw her return to the fold, as it was revealed Alexander Skarsgard's character, Matsson, was going to betray her anyway.
So the finale looked set to be a happy ending for the Roy family. The three siblings were getting on, sharing a laugh in their mom's Caribbean kitchen after agreeing Kendall would become CEO and the board would vote against Matsson's buyout.
However – and there's always a however with Succession – Shiv has a last-minute change of heart.
As it comes to the deciding vote, she votes against her brother. Kendall loses the vote, Matsson buys the company and that's it for the Roy legacy.
The siblings lose their father's company. Kendall spirals, seen in the closing moments of the show, alone, without the role he was seemingly promised at seven years old, and without any sign of a relationship with his siblings remaining intact.
Shiv's husband, Tom, ends up landing the CEO position.
Successional series finale explained
There are some key points to raise about the series finale.
The first is that many online have alluded to the fact that the HBO series could be, in the end, a loose adaptation of William Shakespeare's King Lear.
King Lear tells the story of a once powerful king, looking upon his own mortality. He tests his three children – three daughters – on who loves him the most, to see who is deserving of his throne.
In the end, his treatment of his daughters – believing the false flattery of his eldest and casting out his youngest, who truly loves him – sees him alone and maddened. As he dies, his throne ends up outside of the family, going to the Duke of Albany.
Albany is the husband of Lear's eldest daughter, Goneril. He is shown as a meek and kindly man, despised by his wife and willing to let her take the lead in most things.
Anyone who has seen Succession will understand the connection to Tom, Shiv's husband, who has been mistreated throughout most of the show but who has gone on to take the 'crown' at the end.
What will happen to Kendall, Shiv and Roman?
The siblings fate remains unknown – HBO have confirmed that there will be no Succession spin-offs. So the last we see of them:
Kendall is depleted. Facing a life without purpose, without the business he was groomed to take over since a child.
Shiv has fallen into the same patterns as the women in her life she's always judged. She now is the wife of a powerful CEO, and a future mother to, what one can only assume, will be warring siblings like her own.
Roman might be the only one with a happy ending. Roman never really wanted in on the family business. With his father dead and now his siblings out, he appears to crack a genuine smile as he sits and enjoys a martini.
All episodes of Succession are available to stream on MAX.
Sign up to our free daily email for the latest royal and entertainment news, interesting opinion, expert advice on styling and beauty trends, and no-nonsense guides to the health and wellness questions you want answered.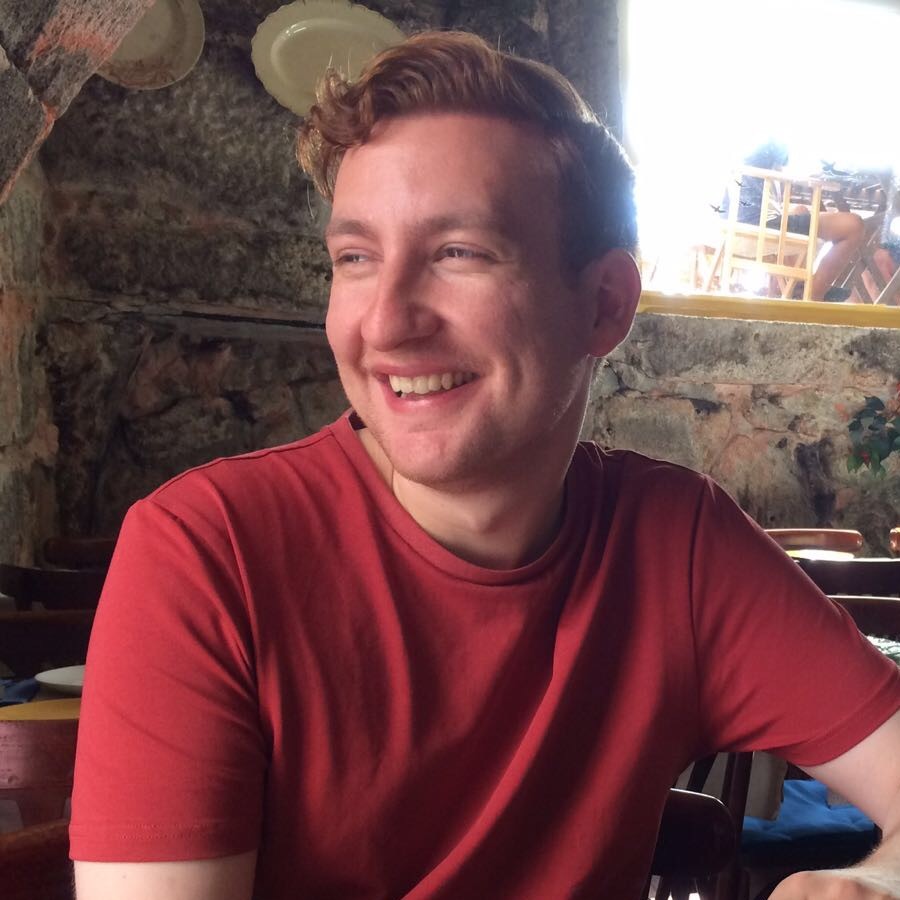 Jack Slater is not the Last Action Hero, but that's what comes up first when you Google him. Preferring a much more sedentary life, Jack gets his thrills by covering news, entertainment, celebrity, film and culture for woman&home, and other digital publications.
Having written for various print and online publications—ranging from national syndicates to niche magazines—Jack has written about nearly everything there is to write about, covering LGBTQ+ news, celebrity features, TV and film scoops, reviewing the latest theatre shows lighting up London's West End and the most pressing of SEO based stories.