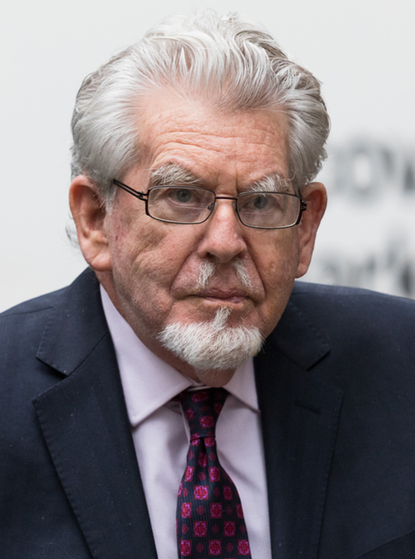 The disgraced TV presenter was released from prison two weeks ago to be tried on four new counts of indecent assault against three teenagers between 1971 and 1983.
Harris was convicted of multiple sexual assault charges in 2014 and was sentenced to six years in prison. He was released from Stafford Prison to appear in hisretrial for three counts of indecent assault after a jury in a previous trial failed to reached verdicts.
It has now been announced that Harris will walk free from the additional charges as jurors once again could not make a decision. They deliberated for nearly five hours but could not reach a verdict.Prosecutors have ruled out further retrials for Harris.
Prosecutor Jonathan Rees QC said: "We have reviewed whether it would be appropriate to seek a further retrial on these allegations.We have come to the firm view that it would not."
Harris was accused ofindecently touching a 14-year-old girl in 1971 after she asked him for an autograph at a music event for children in London. He was also alleged to have twice groped a teenage girl who was paid to appear on ITV celebrity show Star Games in 1978.
Harris's lawyers said the presenter did not remember any of the events in question.
Speaking about the decision Harris said he felt "no sense of victory, only relief".He added:"I'm 87 years old, my wife is in ill health and we simply want to spend our remaining time together in peace."
It has also been reported that Harris had requested to stay at home for the duration of the trial to be with his wife.According to theDaily MailHarris even offered to pay for a professional video link to be installed. The judge rejected his request and stated that he must come to court every day.
Harris appears to be going to great lengths to clear his name. According to theDaily Mailhe has hired private investigators to find evidence that his alledged victims are lying.
Harris is trying to find evdience that can be used to appeal his original conviciton for attacks on children. He will appear before the Court of Appeal in a few months time and if successful, Harris could seek compensation for 'wrongful imprisonment'.
The victims have reacted with anger over the claim that they are trying to go after the presenter's £11 million fortune.One of the women who claim Harris grabbed her breast when she was 13 at the BBC Television Studios in 1983 said: "It's never been about money" when asked by Harris's barrister if she was trying to go after the presenter's fortune.
Jessica is a Senior Food Writer at Future and is an enthusiastic, self-taught cook who adores eating out and sharing great food and drink with friends and family. She has completed the Level 1 Associate course at the Academy of Cheese and is continually building on her knowledge of beers, wines and spirits. Jessica writes food and drink related news stories and features, curates product pages, tests and reviews equipment and also develops recipes which she styles on food shoots.