The Queen's favourite film has been revealed - and she watches it with her grandchildren all the time
And the genre might surprise you!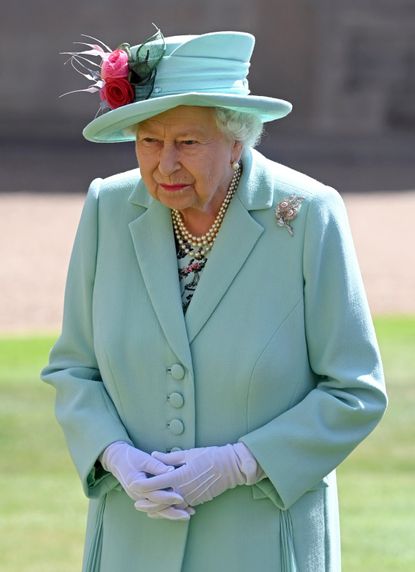 Ever wondered what a movie night looks like for the Queen and her family? Well, it turns out there's one cult classic her majesty can't get enough of.
While we don't imagine the Queen sits around watching movies all day (although that may have changed during lockdown), we do often wonder what her go-to flicks are on a quiet night in. But what we hadn't imagined, is that it would be a sci-fi blockbuster she curls up in front of the telly with.
That's right, actor Brian Blessed OBE has revealed that the Queen's favourite film is Flash Gordon - a fact he says he was told by Her Majesty herself.
Blessed, who stars in the 19080 sci-fi classic as Prince Vulton, broke the news whilst discussing the film's 40th Anniversary with Edith Bowman on Yahoo Movies and insisted the Queen let him know how much she loved it and even asked him to recite his characters famous catchphrase.
"The Queen, it's her favourite film, she watches it with her grandchildren every Christmas," said Blessed. Trying to imitate her accent whilst quoting her, he added: "You know, we watch Flash Gordon all the time, me and the grandchildren. And if you don't mind, I've got the grandchildren here, would you mind saying 'Gordon's alive'?"
Whilst Blessed didn't mention when this encounter with the Queen was, we do know that the star was appointed his OBE for his services in arts and charity in 2016, so perhaps it was then?
Blessed explained that the Queen isn't the only one who asks him to reenact Prince Vulton's famous line, apparently it happens all the time. "Everywhere I go, they all want me to say 'Gordon's alive!'," he told Edith. "The butcher, the baker, the candlestick maker, horses and queens, and prime ministers, they all want me to say 'Gordon's alive!', it's their favourite film."
Last summer, we got another little insight into the Queen's viewing preferences as it was revealed by a royal member of staff that her favourite TV show is The Bill.
The staff member told The Mirror that the Queen was quick to answer with the iconic ITV drama when he asked her about her what she enjoys watching. He even claimed she explained that she didn't like "those episodes where the policemen get hurt" and was disappointed when the series ended in 2010.