Pippa Middleton's Wedding: What We Know So Far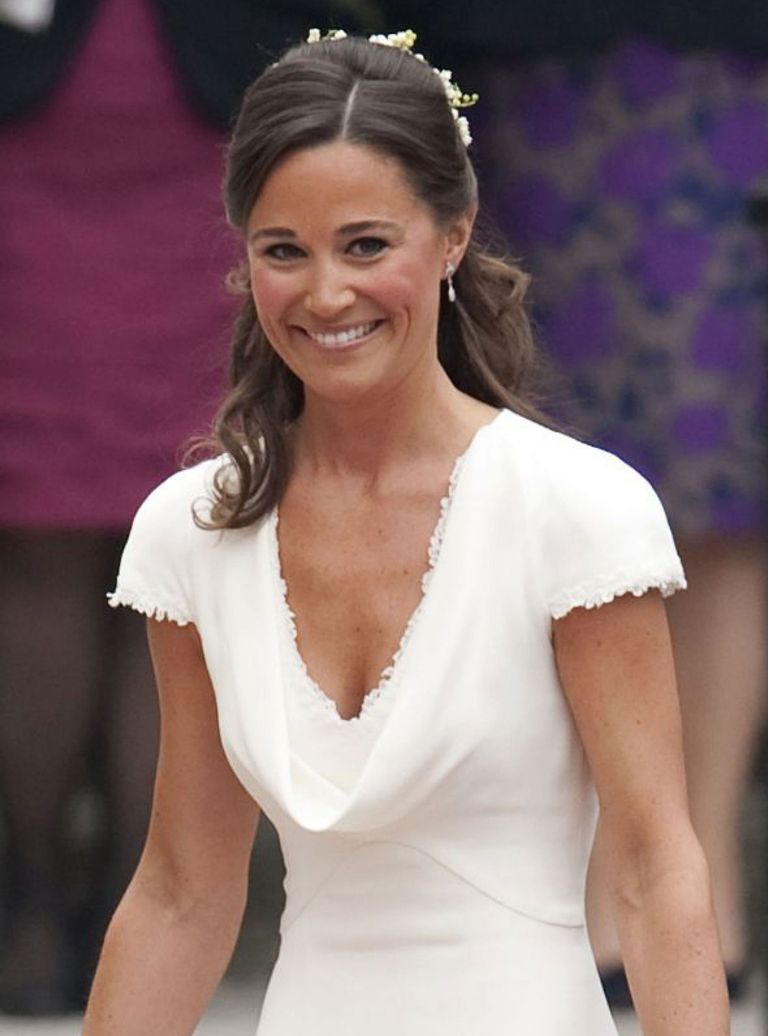 (Image credit: Rex Features (Shutterstock))
On May 20, Pippa Middleton is set to marry her fiancée, James Matthews. As the day gets closer and more details are released, we can easily say the celebration is sure to be a grand affair.
The couple will get married in the picturesque and historic St Mark's church in Englefield, Berkshire and will celebrate with 350-400 guests. Designer Giles Deacon is expected to craft Pippa's dress. He was seen visiting her at home last November with a number of garment bags in tow. The exact details of the bridal gown is unknown, but some speculate that it'll have traditional aspects like a long train and veil, but will still be distinct from sister Kate's iconic Alexander McQueen dress.
But apparently, Pippa has made a rather more unusual request for her guests outfits. According to Vogue, Pippa has instructed that attendees are to bring two outfits to her wedding - presumably, one for the ceremony, and one for the reception.
There are a few speculated reasons as to why the youngest Middleton sister has put in place this stipulation. Some have mentioned the fact that Middleton's are a family of party-planners (they own a party-planning business after all), and so the outfit change could be because of a special theme for the reception.
Others have speculated that perhaps the country surroundings demand a different style of dress to the traditional, formal look of a wedding ceremony.
Whatever the reason, the rule means we could get to see two sets of stunning outfits on Pippa and her sister Catherine - so we're all for it!
(Middleton family and James Matthews at St Marks Church in Englefield last Christmas)
So what else do we know about the wedding of the year?
Speaking of stylish attendees, the groom's brother, Spencer, known for his appearances in Made in Chelsea and I'm a Celebrity, will be the Best Man at the wedding. Other members of the wedding party include Prince George, who will be a page boy and his sister Charlotte, a flower girl. Notably, the Duchess of Cambridge won't be Pippa's maid of honour, as to not upstage the bride. She'll have a smaller role, probably reciting a reading alongside brother, James.
The guest-list will include Pippa's friends from her days at the University of Edinburgh as well as some royal pals. Pippa is said to have implemented a "no ring no bring rule," meaning guests won't be able to bring plus-ones unless they're engaged or married, probably meaning Prince Harry's girlfriend Meghan Markle won't be in attendance.
(Pippa Middleton and fiancée James Matthews)
The reception will take place in the Middleton family home in Bucklebury, a beautiful Grade II manor house. It'll be a garden reception, most likely under a marquee, with flowers from Chelsea florist Lavender Green.
The couple will honeymoon before the wedding at the luxurious Eden Rock Hotel in St. Bart's. James, the CEO of Eden Rock Capital Management, briefly dated Pippa in 2012. The two reunited in 2015 and announced their engagement a year later.