Piers Morgan opens up about the worst moment of his career: 'I felt sweat busting through every pore'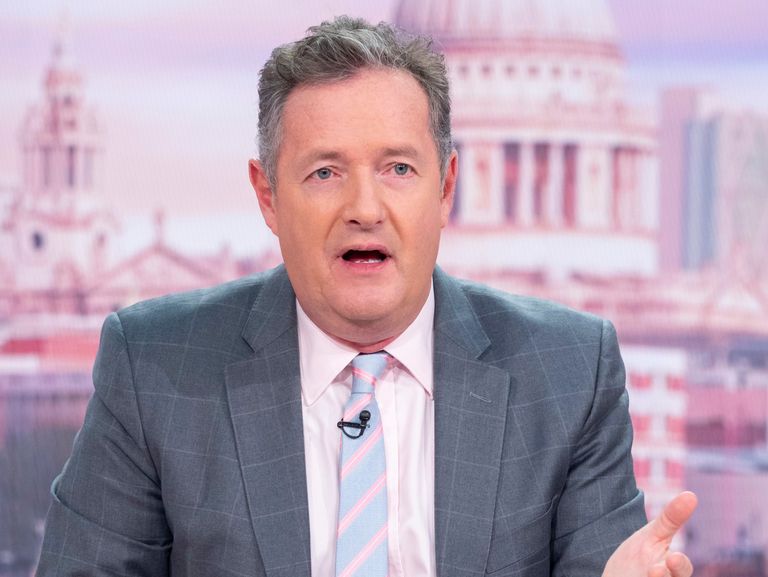 Good Morning Britain's Piers Morgan usually prides himself on his unflappable manner, and his confidence to say almost anything on live TV.
But it seems the normally unfazed presenter faced 'the worst moment' of his career in live television whilst appearing on The Chase recently.
He and co-host Susanna Reid filmed a celebrity episode of the show a few weeks back, when Piers found himself frozen.
Discussing the awkward incident, he revealed, "I can't say exactly what happened next because the episode doesn't air until November.
"But I can disclose that I suffered the single worst moment of my entire 15-year career in live television at the start of my Cash Builder round [where people get £1,000 for every question they answer correctly] when my brain froze so badly I felt sweat bursting through every pore, and my innards start to self-combust with terror."
Sharing Susanna's reaction, he said that she displayed, "shock, horror, bemusement and hilarity that I was exposing myself to the world as a complete halfwit".
Piers managed to explain his confusion by confessing that he was jet-lagged after a three-week break in Africa, and an early start that morning for Good Morning Britain.
After filming at the end of April, Susanna posted a behind-the-scenes photo of The Chase, alongside the show's popular host Bradley Walsh.
Alongside the photo, she said, 'Had fun doing The Chase on Team GMB with this legend at the helm. Comes out in November.'
Piers, Susanna, and the whole GMB team enjoyed a big night out on Sunday evening, as they attended the TV BAFTA's where they were nominated for Best News Coverage.
However, the ITV show failed to bag the award - but it seems the presenting duo still had a great night, if photos of the event are anything to go by!