Good Morning Britain viewers surprised by Piers Morgan's replacement: 'A breath of fresh air'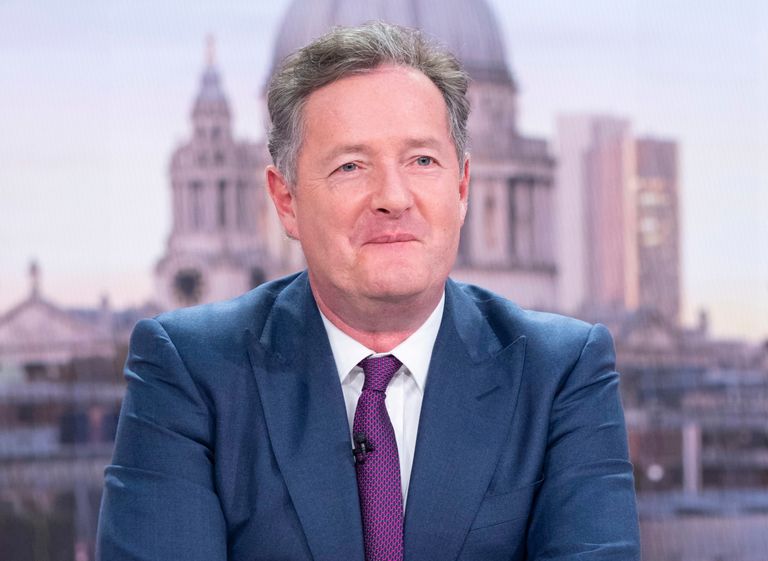 Piers Morgan is taking a break from his Good Morning Britain presenting duties at the moment, and viewers of the breakfast show have been left pleasantly surprised by his replacement.
Currently filing in for the controversial host is Richard Bacon, who is most well known for his work on BBC Radio 5 Live and, at the start of his career, Blue Peter.
Richard isn't Piers' normal stand-in, with the presenter usually being covered by the likes of Richard Madeley or Adil Ray.
It's the first time Richard Bacon has filed in for Piers, and it seems fans are enjoying his presenting, with many calling him a 'breath of fresh air'.
Viewers were quick to praise him on social media, with one writing, 'Richard Bacon is definitely the best stand in so far for @piersmorgan on @GMB'
While another said, '@GMB Richard Bacon is a breath of fresh air to the show. Keep him!'
And a third fan commented, 'Keep Richard bacon as someone permanent - he is class (he was on radio 5 and it showed again today!)'
Finally, a fourth viewer also said, 'Richard Bacon on GMB this morning great surprise and absolutely superb!'
Prior to beginning his stint on Good Morning Britain, Richard admitted that he was delighted to be fronting a UK show once more.
He confessed, "I've hosted a US breakfast show before but not since The Big Breakfast have I hosted a UK breakfast show. So I'm really excited."
Speaking on Good Morning Britain, Richard also addressed his recent illness, which last July, saw him rushed to hospital and placed in a medically induced coma.
Richard was suffering a serious lung infection, which he is believed to have contracted in the US before flying home to the UK. But he surprisingly revealed that he and his family received support from an unexpected person - Piers Morgan himself. The pair are well-known for their occasional Twitter spats...
He explained, "When you face the stark reality of death, you also see the best side of strangers and also people you know, including Piers, who reached out to my wife and offered support."
Going on to discuss the praise the NHS, where he was treated, he said how similar treatment in the UK would have left him hundreds of thousands of pounds in debt.
"So, if you don't have proper insurance [in America], and you get the sort of lung infection I had, you would have been on the hook for hundreds of thousands.
"Yet in Britain, you just walk out and say bye, thanks for saving my life. I thanked the doctor and he said, 'You don't have to thank me. I'm just doing my job.' That's the difference."