Piers Morgan condemns Liam Neeson's controversial race comments: 'He knows what he's saying'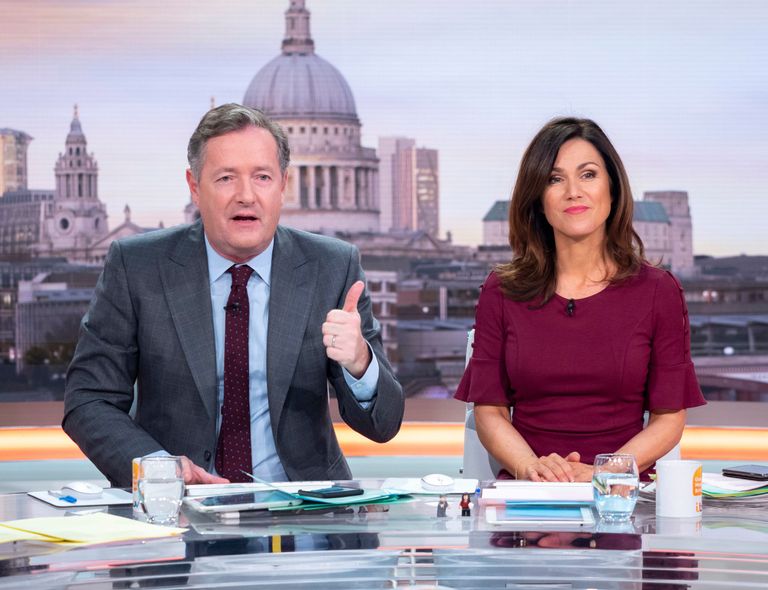 On today's episode of Good Morning Britain, Piers Morgan shared his thoughts on *that* recent controversial Liam Neeson interview.
The hosts were discussing the interview the Taken actor gave to The Independent, which has caused a wave of backlash since it came out on Monday.
In the interview, Liam Neeson made a frank confession revealing that, years ago, after his friend was raped by a black man, he wandered around the streets for "maybe a week" looking for a black man to come out and "have a go at me about something", so that he could "kill him".
Although the 66-year-old actor continued in the interview to admit that what went through his head was "awful" and that he'd learnt a lesson from it, Piers had some strong words to say about the confession.
Speaking about his own experience of Liam Neeson, Piers said, "I've met him a few times, he's a very good guy to interview, very intelligent, so you can't blame stupidity for this.
"When you hear it coming from his own mouth, it's one of the most extraordinary interviews I've think I've ever heard in my entire life.
"There seems to be no self awareness in Neeson about how offensive what he's saying is."
Piers went on to state his opinion that Liam knew what he was saying. He said to viewers, "He knows what he's saying, it's not an accident, he's deliberately putting it out there. It's the indiscriminate nature of what he's saying."
Liam Neeson has faced similar backlash online, with many claiming that his comments are totally unacceptable.
The journalist who conducted the interview with the actor, Clémence Michallon, also spoke to Piers and Susanna on GMB, admitting that it was "definitely not something I was expecting to hear".
She continued, saying ''Whether or not that's career ending, I think it's ultimately up to the studios and moviegoers to tell. I wouldn't speculate."