Piers Morgan warns Kate Garraway's husband isn't in the clear despite 'opening his eyes' in moving update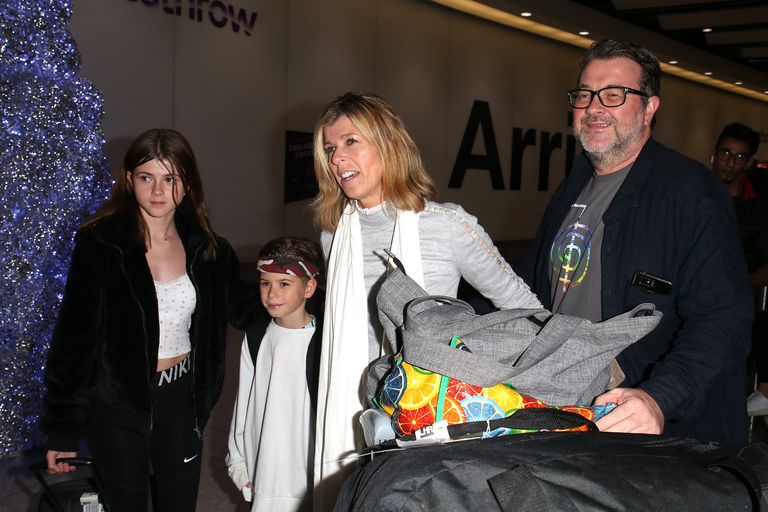 (Image credit: Getty)
Piers Morgan has shared an update on Kate Garraway's husband's condition after he woke up from his coma following his coronavirus battle.
Derek Draper, who shares children Darcey, 14, and William, 10, with the Good Morning Britain star, has been in intensive care since March.
After battling coronavirus, Derek remained in a coma but has finally opened his eyes.
However, Kate's telly colleague Piers has explained that Derek's health struggles are far from over.
"It's probably not quite as positive of a story that the papers might believe," he said.
"And so we have a little clarification from Kate's representative, who says 'These headlines have a level of optimism that may not yet be justified'.
READ MORE:Piers Morgan reveals how he 'couldn't breathe' after being bedbound with health condition
READ MORE:Susanna Reid admits that Kate Garraway is 'hoping for a miracle' for her husband Derek
"'We hope, as does Kate, that there will be more evidence of a recovery. But it will be a very slow and uncertain path'."
Kate opened up about how she is coping during the harrowing time in an emotional interview.
"The doctors have been urging me not to put my life on pause.
"They've told me that I need to go back to work and create a routine in our lives again," she told Hello! magazine.
"The children and Derek are all I've thought about and they're the most important people in my life, but I must create structure and normality for the children, to clean the bath, put the plates in the dishwasher, and tidy the house.
"I also need to get back to work so that I can provide for the children and we can do things together, to make them feel that the light hasn't gone out of their lives, that there's hope for the future."