Paloma Faith shares her postpartum thrush battle with fans
Paloma Faith has revealed her struggles with thrush following the birth of her second child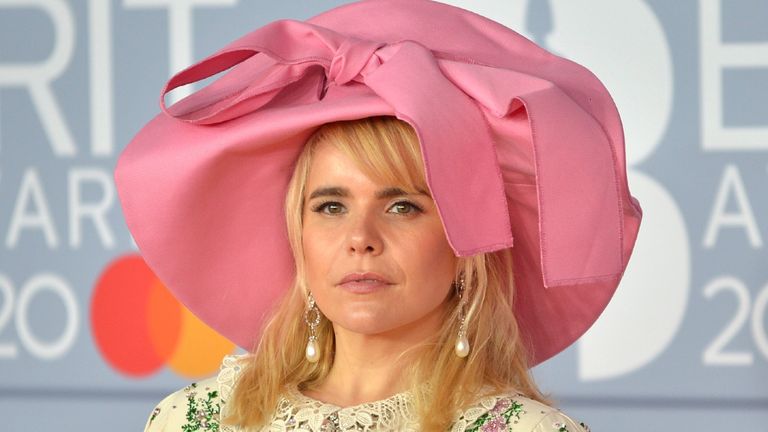 (Image credit: Jim Dyson/Redferns/Getty Images)
By Emma Dooney
Paloma Faith has opened up about her battle with thrush, which has affected both herself and her newborn baby over the last month.
The Only Love Can Hurt Like This singer asked her fans for advice to speed up the recovery process, listing all the remedies she's already tried to treat the pesky infection.
"We both have thrush (my nipples, her mouth), have been on Daktarin gel for her and Daktacort for me, plus Fluconazole 50mg tablet (daily for a week now) and probiotics - and it feels like it's getting worse! WHERE IS THE MIRACLE CURE PLEASE?!" she said in a lengthy update to her 630k Instagram followers.
Paloma and her baby are not alone in their suffering. Oral thrush, a yeast infection caused by an overproduction of a fungus called candida, is a common condition that primarily affects infants under 6 months of age. It manifests in cracked skin cottage cheese-like patches on the mouth and can cause immense pain and irritation.
Read more from woman&home:
• Best yoga mats for stretching, meditation, beginners and advanced workouts
• Best jeans for curvy women that are seriously flattering
• Best bras to support, lift and shape your bust

Paloma added that she's been struggling to be patient as she desperately tries different ailments, admitting, "I like instant solutions!"
The British musician gave birth to her second child in February, after a long battle to conceive with IVF. She is committed to maintaining the privacy of the newborn, shielding her name and face from the media. She did, however, offer fans some reassuring news on the little one's progress since her C-Section delivery.
"Bubs is doing well and started to open her eyes and really look now, which is wonderful," she said.
Paloma also shared her baby's difficulties with swallowing during breastfeeding. "Reflux still in full force and trying to learn some upright feeding positions now that she is bigger," she wrote.
The singer has been candid about her struggles with lactation since giving birth. She was diagnosed with acute engorgement shortly after the C-section, a condition in which the breasts become overly full with milk. It can make breastfeeding very stressful and even impossible, as the baby lacks the strength to drain the milk.
"The boobs are rock hard," Paloma said. "I'm trying massage while feeding, it hurts so much like a deep tissue massage and not much is helping."
As well as experiencing a range of physical postpartum effects, Paloma has also been struggling with her mental health. She admitted to "having such tearful moments where I can't cope with anything, even small things."
This low mood has been exacerbated by an inability to work out. Doctors advise women to wait at least 6 weeks before engaging in strenuous activity after a C-section. Fortunately, Paloma will soon have the go-ahead to lace up those trainers. "Had a day yesterday where all I wanted to do was cry. I'm starting to get twitchy about being able to exercise but have to wait for the 6 week sign off..... TWO TO GO!"