The ageist reaction to Nicole Kidman's Vanity Fair cover proves why the image is so vital
Nicole Kidman's Vanity Fair cover and styling has drawn a negative response—what critics missed and how it reflects ageism in wider society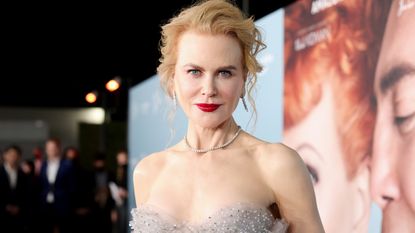 (Image credit: Rich Fury/Getty Images)
Sartorial permissions are something women contend with from an early age, and as the reactions to Nicole Kidman's Vanity Fair cover prove—something that continues well into adulthood. But why has a revealing outfit sparked such debate? Aoife Hanna explores the concept of 'age appropriate' fashion and why this trope reinforces, and makes acceptable, ageism against women in all parts of society.
The Australian actor's appearance features pride of place in the April 2022 issue of the magazine. This cover comes hot on the heels of the Oscar-nominated performance of Nicole Kidman as Lucille Ball in the late comedian's biopic, Being the Ricardos.
She is one of Vanity Fair's eight cover stars for their 'Hollywood Issue', which also features fellow actors Penélope Cruz, Benedict Cumberbatch, Idris Elba, Andrew Garfield, Michaela Jaé Rodriguez, Simu Liu, and Kristen Stewart.
Idris Elba, Penélope Cruz, Kristen Stewart, Benedict Cumberbatch, Nicole Kidman, Simu Liu, Andrew Garfield and MJ Rodriguez for Vanity Fair's 2022 Hollywood Issue pic.twitter.com/afSJzLukHrFebruary 17, 2022
See more
The striking covers are from the minds of conceptual artists Maurizio Cattelan and Pierpaolo Ferrari with stylist and editor Katie Grand. Each cover represents an element of Hollywood. Despite each image having its own uniquely bizarre setup said to represent all things Tinseltown, the cover that's taking the biggest pummeling online and in the press is that of the Australian actor.
What was it about Nicole Kidman's Vanity Fair cover that sparked such mixed reactions?
The reason for this ostensibly boils down to the actor's outfit of choice, a Miu Miu two-piece—that some say isn't, "appropriate for her age." Not only is it the style that's getting flack, but also the composition of the shot itself.
The image shows Nicole in a spring garden, opening yellow gates while staring sultrily; straight down the barrel of the camera lens. Drawing comparisons to the controversial book Lolita, by Vladimir Nabokov—some have suggested the artistic direction infantilizes the actor.
Why is she airbrushed to look like a underage school girl? Horrifying choices here all around. That's not Nicole Kidman at 54, @VanityFair pedophilesFebruary 17, 2022
See more
Don't get me wrong. I love Nicole Kidman and very much wish our society would allow her to be 54 years old.February 17, 2022
See more
I don't get it. At a point, we need to age gracefully and with dignity. And a schoolgirl outfit on a 54 year old woman? Save it for the bedroom.February 18, 2022
See more
---


I'm not sure what you think, but isn't the sexualization of school uniforms considerably more troublesome than an image of a grown woman in a Miu Miu two-piece?
Yes, Nicole is in her fifties. She has the life experience and incredible career to show for it too. Yet, even with all that clout, she's still open to pushing boundaries, trying new things, and taking creative risks—just ask the minds behind her cover shoot.
"Nicole Kidman already has 10 covers with Vanity Fair," said conceptual artist Maurizio. "And yet she was as collaborative and open as a newcomer. It was a great lesson of humbleness and professionalism."
Why these criticisms speak to a wider issue
So why is it that some see Nicole's cover as disgraceful?
Per the barrage of social media users appalled by the 54-year-old actor and mother of four—wearing revealing outfits can put you at risk, can mean you're not taken seriously, and, when you're over a certain age—can bring shame on you and your family.
According to these ever-elusive fashion police, who busy themselves carding us gals to check we're young enough to get into that outfit—the only two-piece Ms. Kidman should be wearing is a twin set. Their archaic by-laws dictate that outfits showing more flesh than not are reserved for women within a certain size and age range. This comes under the same beauty standards umbrella as problematic concepts such as pretty privilege.
I couldn't disagree more with the rhetoric that women's wardrobes need to be policed according to a numerical system; assessing age and size.
Sadly, the vitriolic response of some irate social media users reflects the wider issue of ageism in our society, particularly against women, and how accepted it is by many.
Is ageism the last acceptable 'ism'?
Ageism and taking aim at women over a certain age remains acceptable in the public sphere. Just look at Madonna, who received harsh online criticism from the rapper 50 Cent after sharing an image of herself lying on a bed in revealing clothes, in November 2021.
The rapper said, "this is the funniest s***! LOL. That's Madonna under the bed trying to do like a virgin at 63. she shot out, if she don't get her old ass up. LMFAO." Not one to remain silent, the legendary musician called him out on his, "misogynistic, sexist, ageist behavior and remarks."
Although Madonna 'never' thinks about age, by her own admission, the artist took the time to stand up for herself and all of womankind, after receiving what she considered a phony apology. Unimpressed by his efforts she called him out for, "trying to put a limit on when women should be able to feel good about themselves."
What is the limit though? According to societal standards, it seems that showing flesh is something saved for the years in which women are statistically most fertile—from late teens up until their forties. Their bodies are everywhere; on TV; on billboards; in multi-million dollar advertising campaigns; in art.
But as we advance in years, society calls for our bodies to become increasingly shrouded, for our faces to only be seen when they're marketing things to stop them from getting any older.
Considering the never-ending flood of campaigns focused on 'antiaging' targeted at the female audience, it's no wonder that many feel they ought to cover up. And, the painful reality is, after a trawl through the trolls, that the majority of the daggers being thrown at Ms. Kidman are from the hands of fellow women.
Championing the belief that our wardrobes must be policed with age bolsters ideals integral to ageism against women in wider society.
Why we should celebrate Nicole Kidman's Vanity Fair cover
The irony of all the ire, against a woman of a certain age wearing a revealing outfit, is that it's got people talking about how visible she is. The visibility, and invisibility, of women over the age of 40 in film and television is a mantle that the actor herself has championed.
Discussing the old Hollywood trope that women over a certain age just don't get any work, Nicole Kidman revealed she considered quitting acting after 40, because in movies, women are often resigned to playing someone's older female relative, their stories seldom told.
"There's a consensus in the industry that as a female actor, at about 40, you're done," she told Dujour, ahead of the release of Being the Ricardos. "I never sat in a chair and heard someone say, 'You're past your due date,' but I've had times where you're turned down and the door is shut on you."
The problem Nicole is addressing is widespread, according to the 2021 It's a Man's (Celluloid) World report , from the Center for the Study of Women in Television and Film at San Diego State University.
The study found that of the female characters featured in films made in the previous year, 16% were in their 40s and only 6% included female characters aged 60 and older.
You don't need to be a movie star to be impacted by lack of visibility, as it wraps its tendrils around countless industries and affects people from all walks of life. As the Financial Times reported on 2018's Longevity forum, research indicates ageism at work begins at 40 for women.
However, thanks to people like Nicole taking the time to tell women's stories, to take up space, and keep celebrating and hiring fellow female actors over 40—women in all walks of life are seeing that they're not invisible.
"It's definitely changing and moving," said Nicole, "but that's what Being the Ricardos is about."
Why dressing how you want shouldn't have an upper age limit
So at what age should women be put out to pasture? Embrace granny chic and 'for god sake woman, cover-up?' When should they give up the ghost and stop trying to grow? The answer is, they shouldn't. As Nicole points out herself, Lucille Ball was considered washed up when she began making her legendary show I Love Lucy—and look how that worked out.
Perhaps if we stop shaming each other for things as silly as whether what we're wearing is "age appropriate" or not, we can stop endorsing this ageist trope that women should hide after 40.
Instead of dismantling other women's confidence, let's dismantle belief systems that try to put us down.
Sign up to our free daily email for the latest royal and entertainment news, interesting opinion, expert advice on styling and beauty trends, and no-nonsense guides to the health and wellness questions you want answered.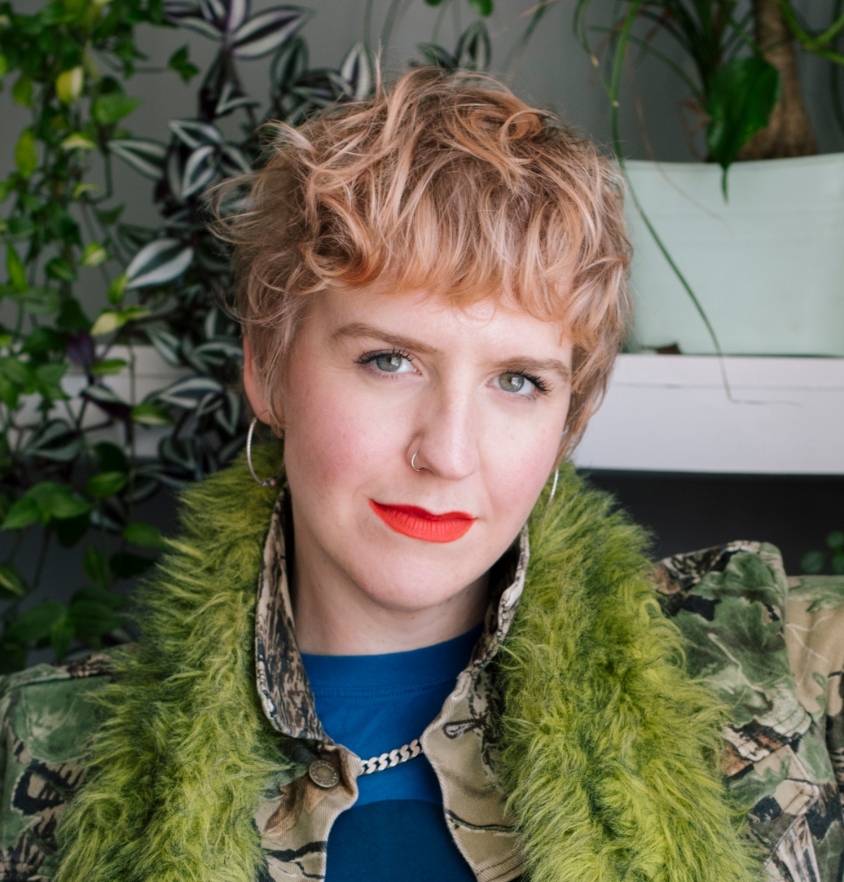 Aoife is an Irish journalist and writer with a background in creative writing, comedy, and TV production.
Formerly woman&home's junior news editor and a contributing writer at Bustle, her words can be found in the Metro, Huffpost, Delicious, Imperica and EVOKE.
Her poetry features in the Queer Life, Queer Love anthology.
Outside of work you might bump into her at a garden center, charity shop, yoga studio, lifting heavy weights, or (most likely) supping/eating some sort of delicious drink/meal.