New York governor Andrew Cuomo says he will not take the Covid-19 vaccination until it's available to everyone
New York governor Andrew Cuomo says he will not take the covid-19 vaccination until it is available for all races and low income groups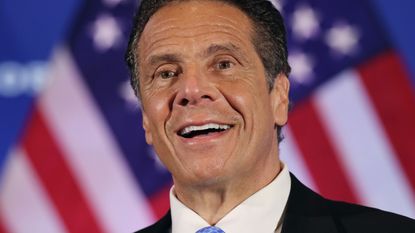 (Image credit: Getty / Chip Somodevilla)
New York governor Andrew Cuomo has stated that he will only be receiving the COVID-19 vaccination when it is made available for all races with the special inclusion of low-income groups.
Recognizing the challenges of the past year Cuomo spoke in a pre-recorded address to the congregation of Harlem's historic Abyssinian Baptist Church about his thoughts that "COVID-19 exposed many existing injustices in our society,"
Acknowledging how last summers BLM protests were a clear indication of the systematic racism within America he revealed that over 415,000 black and ethnic minorities in New York specifically would not be able to afford the vaccine.
"COVID showed that racism is a public health crisis," he said, noting it "killed black people in this country at two times the rate of white people," with adequate testing also "more available in richer, whiter communities."
"This can't happen again, and it can't happen with this vaccine," he said ahead of the roll out due to begin in the Empire State and his evident voice of concern has really resonated with the communities of New York.
The governor has been known to doubt the current American democracy bragging that he is "not a typical politician," insisting rather he is "committed to social and racial justice in the distribution of this vaccine."
"And that's why I say to you today, I want to receive the vaccine … But I will not take the vaccine until the vaccine is available for my [age] group in black, Hispanic and poor communities around the state," Cuomo prides himself for being a modern-day crusader for those whose voices are currently dimmed in America.
"Until the vaccine is available in the South Bronx, and the East Side of Buffalo, and Wyandanch, and South Jamaica, and Edgerton and East Utica — our health care deserts — our job is not done," he claims.
Kudzai previously wrote for woman&home as a trainee news writer.
She covered fashion, entertainment, and beauty.

She is a fully qualified Journalism and Media graduate from De Mont Fort University, having graduated in the summer of 2020. Previously Kudzai worked as a freelance fashion wardrobe stylist.