Naomi Watts opens up on ageism in Hollywood and plastic surgery, I've 'gotten close at times'
Actor Naomi Watts reveals her true feelings on plastic surgery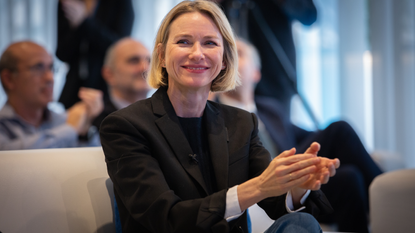 (Image credit: Europa Press News / Contributor)
Naomi Watts doesn't hold back when it comes to dissecting life in the public eye.
The 54-year-old actor, currently starring in The Watcher on Netflix, recently went on the record about the pretty unrealistic beauty standards that folks in Hollywood are asked to abide by, specifically talking about her own relationship with plastic surgery.
"I've done plenty of research and have gotten close at times and thought about doing it," the celebrity said to InStyle (opens in new tab). "And that's not to say that I won't one day. If I knew I could look great and just like myself but less tired, I'd happily do what needs to be done. But I don't think we should ever shame anyone who's made that choice because everyone should approach it at their own level."
The Oscar-nominated artist actually indirectly addresses the topic in her latest movie, Goodnight Mommy, a thriller now available to stream on Amazon Prime in which Naomi plays a woman who gets plastic surgery to try and stay young forever.
Speaking of aging, Naomi isn't shy to share her opinion regarding it all, specifically sharing her experience within the Hollywood industry.
"My career didn't really start until my early 30s; that was when Mulholland Drive came out," Naomi explained to InStyle. "At that time, I was also being told that your career would be over around your 40s. That didn't make any sense to me. Someone said to me, 'Well it's when you become unfuckable.' I was so put off and struck by that statement. I guessed that meant when you can no longer produce children, but so then what? Oh, I get it, the older women play the villain or the mad, crazy lady."
Naomi is clearly not the first celebrity to go public about similar issues. Tracee Ellis Ross opened up about struggles with ageism earlier this summer and the ageist reaction to Nicole Kidman's most recent Vanity Fair cover is still a hot topic of discussion.
"We as society look at men as they age and think they get more attractive," Naomi said to InStyle. "They get wiser, more powerful, and more desirable, and no man is talking to another man really about how they wish they could look better. They may talk about their aches and pains, but there's no real pressure. It just feels like an unfair playing field, and I wish the conversation wasn't there at all."
Whether things will change for the better any time soon is yet to be seen, but industry folk like Naomi are clearly making their voices heard.
For what it's worth, what we can do as consumers of entertainment is to, at the very least, support the sorts of artists that may not get the attention they deserve for a variety of reasons by watching the films they star in, listening to the music they record and the shows they mount. Here's to a brighter future - both within Hollywood circles and beyond.
Anna Rahmanan is a New York-based writer and editor who covers culture, entertainment, food, fashion and travel news. Anna's words have appeared on Time Out New York, the Huffington Post, Fortune, Forbes, Us Weekly, Bon Appetit and Brooklyn Magazine, among other outlets.