Mena Suvari talks about drug addiction and her sexual abusers in new interview
The star's new memoir goes deep into a darker side of Mena Suvari's life, not typically shared with the public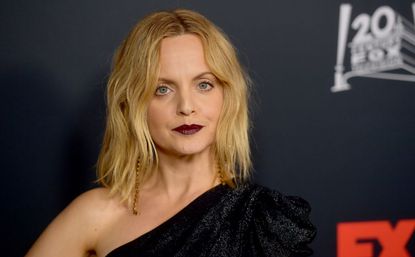 (Image credit: Getty)
Mena Suvari, of American Pie and American Beauty fame, has released a memoir, The Great Peace. The book details years of drug addiction and sexual abuse while growing up in the public eye. Now 42, she writes that she's never mentioned the dark side of her life until now, but says she was compelled by the #MeToo movement.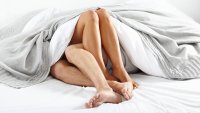 (opens in new tab)
"I spent almost my entire life feeling disgusted, ashamed, and in denial about what happened to me and what I had allowed myself to do and be a part of," she writes. "Then one day, I stopped. I stopped running away and I looked at myself. I looked into the pain and what I saw was that I was ready to leave it all behind and heal."
While filming "American Beauty," Suvari was in an abusive relationship with a man she calls "the devil himself." She says he verbally abused her and forced her to perform sexual acts.
Earlier, at age 12, she says a 16-year-old boy coerced her into sex.
She also writes about methamphetamines use, which she started in high school.
"I took drugs to numb myself from the pain," she writes. "Alcohol. Pot. Coke. Crystal meth. Acid. Ecstasy. Mushrooms. Mescaline. It was my way of detaching from the hell of my existence—and surviving."
Mena Suvari also details a weird and unusual Kevin Spacey encounter
Suvari told People magazine that when abuse allegations started swirling about Kevin Spacey, her co-star in "American Beauty," she remembered an "unusual experience." To prepare for a scene, Spacey brought her into a room where they "lay on the bed very close to one another." She said it was "peaceful and weird and unusual."
While she says Kevin did not assault her, she says claims against him made her think of that day.
Suvari hopes that by sharing her experience with drug and relationship abuse she can help others who have or are also suffering.
"I was so tired of fighting and hiding my whole life. I hope I can help someone else see their value. If I can lessen the pain for someone else, then I want to do it, because I didn't have that person," she told People.
Rebecca Holland is a travel and food writer based in Chicago. She has written for the Guardian, New York Times, Architectural Digest, Food & Wine, Wine Enthusiast and more. She is currently a graduate student at Northwestern's Medill School of Journalism. When not working, you can find her eating her way through Chicago's neighborhoods, or in non-pandemic times, traveling around the world.