Marks and Spencer and Ocado set to join forces, bringing the M&S Foodhall direct to your door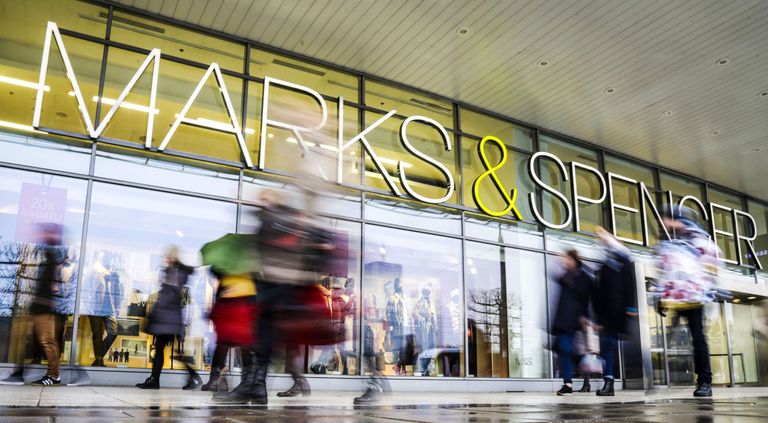 There's a deal on the cards between Marks and Spencer and online supermarket Ocado that could mean M&S Foodhall would become available with home delivery...
It has been reported that Marks and Spencer and Ocado are in talks about a deal that could bring Marks and Spencer food direct to your door for the first time, meaning no more traipsing to the M&S Foodhall for your Prosecco and Percy Pigs.
The high street giant and online supermarket have confirmed that they are trying to work out a potential £1.8 billion joint venture that could change how we shop for our groceries.
It has been reported by the Evening Standard that this ground-breaking deal will see Marks and Spencer pay Ocado between £800 million and £900 million for a 50 percent stake in the food delivery service.
The newspaper has suggested that the two companies have been in frantic talks over the last month, and if the deal goes ahead it will see Ocado effectively split in two.
This is set to satisfy the desires of chief executive and co-founder Tim Steiner who wants to see one half of the business focusing on licensing its technology with retailers around the world.
Before now the online supermarket has had deals with both Waitrose and Morrisons, as well as stocking a range of own-brand groceries.
It is thought that while Ocado's supply deal with Waitrose isn't due to end until September 2020, there is a high chance that the company could drop Waitrose in favour of making Marks and Spencer its main supplier.
This isn't the first time that Ocado has made the headlines recently. Earlier this month it was revealed that shopping deliveries had been disrupted when a fire broke out at the robot-run delivery warehouse in Andover.
Thankfully no one was hurt in the blaze and it was just the machinery used to pack groceries that was damaged.
The outcome of the ongoing talks between Marks and Spencer and Ocado are due to be revealed later this week.
Watch this space!