Marcella starring Anna Friel: Viewers left shocked and confused by season finale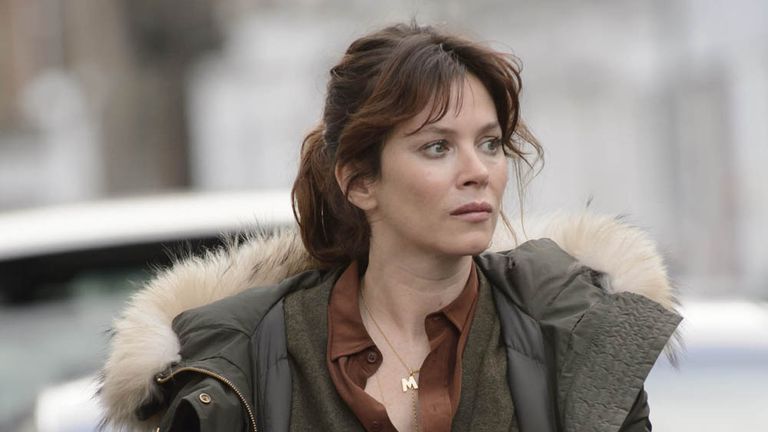 (Image credit: Amanda searle)
By Amy Hunt
*Warning - contains spoilers* February saw the return of one of ITV's most popular crime series in the last decade - the chilling, Scandi-noir style drama, Marcella.
It's been almost two years since the first series of the London-based drama aired. And now, the brilliant but flawed detective, played by Anna Friel, has returned for a second season.
The final instalment of the new series aired last night - but it looks like viewers have been left with more questions, rather than any real answers.
Last week, the drama appeared to suggest that fellow school mum Jane Coletti is involved - as she appeared to drug Marcella's son, Edward. Fans were left in suspense though, as the episode abruptly ended after the dramatic revelation.
However, it seems fans loved the suspese - despite being desperate to discover the truth behind the mysteries. One wrote, '#Marcella oh. My. God. Mind blown again. LOVE IT'
While another said, 'Just caught up on last nights #marcella ! Now my theory has been completely flawed!!! So much suspense'
A third fan also wrote, '#Marcella was so good tonight! I can't wait another week!". And a fourth said, "Got to wait another whole week for some final answers 😩 have so many theories this series is so bloody clever 👌🏽 Hit fast forward someone please! #Marcella'
However, last night's episode left viewers feeling a little baffled. In an explosive finale, Marcella is revealed as a child killer herself, who, after finally remembering smothering her own daughter, goes on tosmash colleague Rav with a toilet cistern, before cutting off her hair and slicing through her cheek in the toilets.
It's safe to say that the dramatic (and also very gruesome) twists blew many Marcella fans away...
But others were left feeling frustrated by the ending...
Others stuck up for the writers of the show...
Will season three provide any more answers?