Lorraine Kelly shares rare photo of parents to celebrate a sweet milestone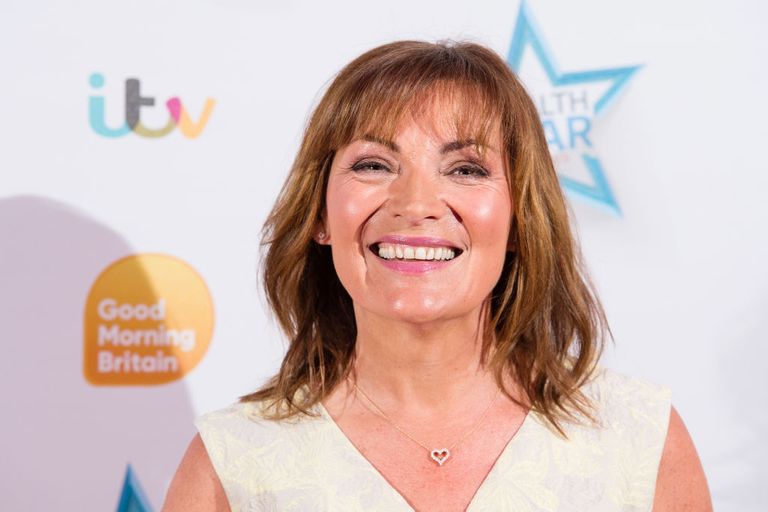 (Image credit: Getty Images)
TV Presenter Lorraine Kelly shared a lovely photo on Instagram to celebrate her parents' 60th wedding anniversary today.
Lorraine doesn't share many personal photos, instead choosing to share 'outfit of the day' shots and updates on what's happening on her daytime TV show. There's also plenty of photos of Angus, the family's border terrier!
Because of this, fans were delighted when she shared a rare family photo of her parents, Anne and John Kelly, on her page recently.
The 59-year-old captioned the photo: 'Happy 60th diamond anniversary to my mum and dad! Looking good. Thanks for everything'. How sweet!
MORE: Lorraine Kelly stuns in summer-ready wrap dress from new affordable UK brand
Lorraine's fans left lots of comments congratulating the happy couple on their diamond anniversary, with some pointing out the resemblance between Lorraine and mum, Anne.
"Happy anniversary to ur parents u look like ur mum hope they have a wonderful day" One user wrote.
Another one agreed, joking "I swear I thought you'd used the faceapp that's going around".
Another fan told Lorraine she could get a card from The Queen to celebrate the special day, to which she replied: "I did not know that!! Cheers. Will investigate xx".
Maybe we'll get to see a glimpse of that very special card soon!
MORE:'I cannot wait': Lorraine Kelly reveals exciting new venture in honour of her 60th
Lorraine has revealed she has a great bond with her mum, saying: "Mum and I are very close and speak all the time. She watches me on television every day and if she'd had more opportunities she would have made a great journalist because she asks really good questions.
"When I told her I was interviewing Joan Collins, she said, 'Make sure you ask her this and this ...'. If I'm talking to anyone while I'm presenting, it's Mum."
We hope the family had a great time celebrating this milestone!