Here's how you can interview the Loose Women panellists this summer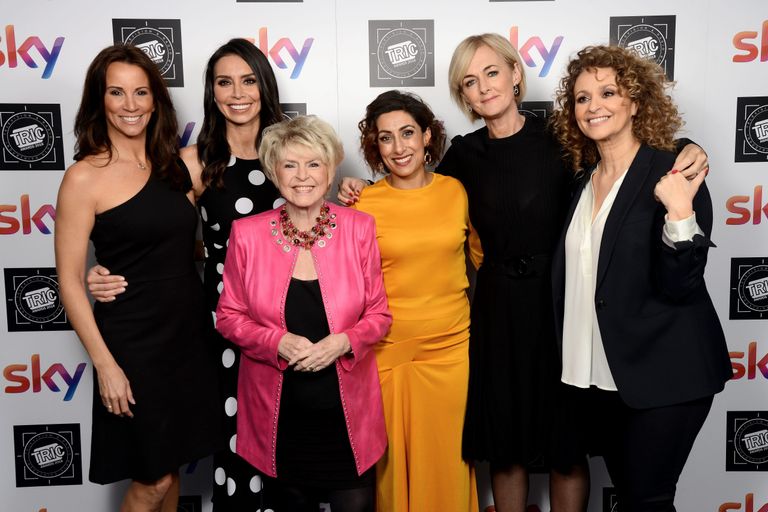 If you've ever wanted to learn more about the Loose Women panellists, now's your chance. Fans will be able to virtually interview them via Instagram.
The official Loose Women Instagram page posted an update confirming the plans, and that Nadia Sawalha will be first up to answer your questions.
The caption read, "Over the summer we'll be shining a spotlight on our own #LooseWomen, starting with @nadiasawalhaandfamily! 🌟
"You'll know her for her honesty, infectious laugh and incredible skills in the kitchen but what have you always wanted to know about our Nadia?
👇Comment below 👇."
MORE:Nadia Sawalha leaves fans emotional with touching tribute to her parents: 'Beautiful'
The women are known for interviewing a variety of celebrity guests and weighing in on debates, so now it's the fans' turn to grill the ladies in a Q&A that will happen on air. We can't wait to see which questions are read out, as lots of them have started appearing since the update.
Questions for Nadia include how she looks after her curly hair, where she hopes to see herself in 5 years time and if she has ever struggled with mental health.
Instagram users have been posting all sorts of topics in the comments, so it'll be interesting to see which ones she answers.
Over on Nadia's own Instagram, she posts lots of updates to almost 150k followers. She's known for her honesty, like the time she showed followers her messy bedroom which shocked fans. She's also an advocate for self-acceptance, recently uploading a post showing off cellulite.
MORE:Nadia Sawalha reveals her simple trick for calming her anxiety
She loves food too, so if you love your daily dose of 'food porn', you should definitely give her a follow. Her recipes look amazing!
We love Nadia for her openness, so we're sure she'll give some great answers during her Q&A. It's not yet known when it'll take place, but we'll definitely be keeping an eye out for it.
What would you like to ask Nadia?