Listen to Sandra Oh's powerful speech at this Stop Asian Hate rally
"We just need to reach our hands to our sisters and brothers and say, 'Help me,' and 'I am here'"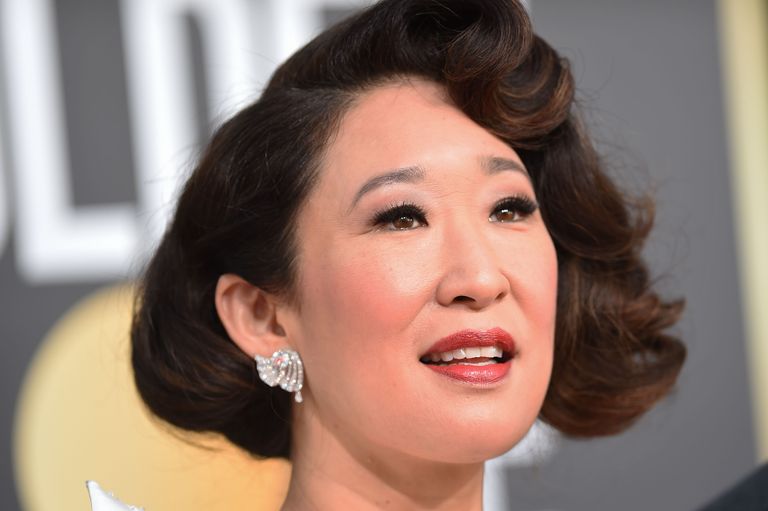 (Image credit: Getty Images)
Sandra Oh is taking a stand against racism, and she's encouraging communities to do the same. 
Following the Atlanta-area shootings that took the lives of eight people, including six Asian women, the Grey's Anatomy alum spoke at a Stop Asian Hate protest in Pittsburgh. Her message might have been brief, but it was certainly powerful. 
Listen to Sandra Oh's speech
"I know many of us in our community are scared, and I understand that," she said through a megaphone. "One way to get through our fear is to reach out to our communities. I will challenge everyone here: if you see something, will you help me? We must understand as Asian Americans, we just need to reach our hands to our sisters and brothers and say, 'Help me,' and 'I am here.'" 
Students at the University of Pittsburgh captured the well-received speech on video and posted it to The Pitt News' YouTube page. Have a look below.
More on woman&home.com:
• Best travel pillows for every kind of trip and sleeper
• Best scented candles for a warm and cozy home
• Best kindles for digital book lovers 
Additionally, Oh has been vocal on her Instagram page, where she encouraged her followers to donate to funds that have started following the violent attacks, but she certainly isn't the only one. 
Celebrities are speaking out
In the wake of these horrific acts, actors and celebrities are using their platform to advocate for the end of violence and racism. Olivia Munn has asked her Instagram followers to donate to causes that stop Asian hate while actress Lana Condor simply asked for people to check on their loved ones in the Asian community. Even talkshow hosts like James Corden and Trevor Noah are weighing in on the senseless acts during their monologues. 
Visit Stop AAPI Hate online to learn more about the cause. 
Wake up... your Asian friends and family are deeply scared, horrified, sick to their stomachs and wildly angry. Please please please check in on us, please please please stand with us. Please. Your Asian friend needs you, even if they aren't publicly grieving on social media. xMarch 17, 2021
See more