Kirstie Allsopp quits social media after sparking fury among fans with very controversial comment
'I'm taking a break from this toxic environment'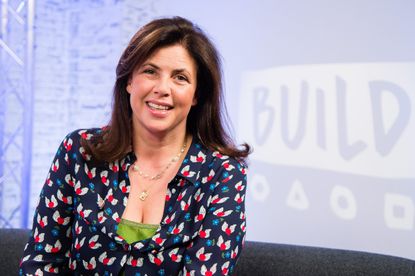 (Image credit: Getty Images)
Kirstie Allsopp is currently facing backlash from the public after she made some rather controversial comments about those who work in offices.
The Location, Location, Location presenter left her social media followers furious when she took to her Twitter account to suggest that office workers who are doing work from home because of the coronavirus pandemic need to 'prove themselves' to employers in order to keep their jobs.
'If your job can be done from home it can be done from abroad where wages are lower. If I had an office job I'd want to be first in the queue to get back to work and prove my worth to my employer. I am terrified by what could be on the horizon for so many,' she wrote, sending loads of her followers into an angry frenzy, with many slating the well-off telly star for her unnecessary comment.
'It is not as easy as that. You obviously have not tried to do this. Schooling, education, language, culture. They all play a part. Suggesting that people can be so easily replaced with cheaper employees overseas is naive at best,' one wrote.
SHOP NOW:Where Kirstie Allsopp buys her figure-flattering dresses (opens in new tab)
'The phrase "if I had an office job" is key here. You don't, so how do you know how office workers are feeling? I do, I have been wfh since March. I feel valued and I'm being more productive,' added another.
'Kirsty.. with respect, I work for the government and my job can and is being done at home. Are you telling me that someone in Spain would be able to pick up my work, or understand our laws or society?,' a third irritated Tweeter piped up to add.
Kirstie was quick to defend her words, explaining she was simply sharing her concern for those at risk of losing their jobs amid the chaos caused by the global health crisis.
'This tweet is not an "attack" on "homeworkers" it's about the coming wave of redundancies and the fact that many believe that out of sight if out of mind. You can agree or disagree but that doesn't make it an "attack",' she explained.
Confessing her regret over the post that initiated the Twitter spat, Kirstie went on, 'I was worried that people were going to lose their jobs, God only knows why I bothered. That's the last time I attempt to alert anyone to a potentially lethal situation, it's not worth the hassle. I'm taking a break from this toxic environment. There are nicer places to be.'