Jonathan Ross shares heartbreaking news with fans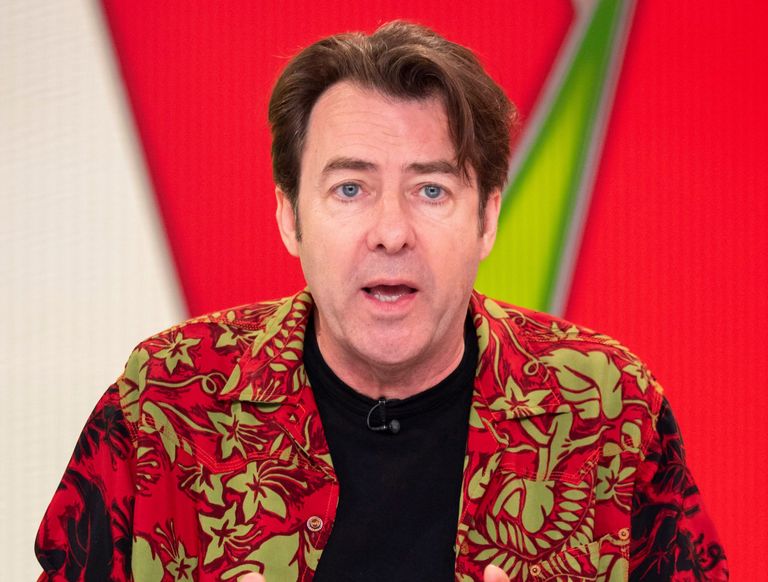 By Amy Hunt
Popular TV presenter Jonathan Ross has today announced the heartbreaking news that his mother, Martha, has passed away.
Writing on his Twitter account, the 58-year-old told his followers that today he and and his family were gathering to say goodbye to his mother, who died at the age of 79.
Paying tribute to her, Jonathan wrote in a touching message, 'Today, my Family and I will gather to say goodbye to our Mum, Grandma, Great-Grandma. Martha. A wonderful, loving, glamorous, thoughtful, vivacious woman.
'Always smiling. Always happy. Always putting us first. We were so lucky to have her. We love you Mum x'.
Many of Jonathan's 5.2 million social media followers shared messages of condolences with the star, with one writing, 'So sorry for your loss. My deepest condolences. Mums are irreplaceable.'
While another fan said, 'All my best to you and yours. Today is a celebration of a life well lived.'
Like her son, Martha Ross was no stranger the world of show business, having appeared in various TV and theatre shows throughout her life, including EastEnders.
One of the soap's best-loved actors Shane Richie actually shared a sweet message with Jonathan after he shared the news of Martha's passing, writing, 'What a lady, what a bloody great lady..i remember how nervous I was on my very 1st day on Albert sq back in 2002 and she just held my hand ....she had a heart bigger than any fictional market...thank you Martha ❤️'.
Other celebrities including Boris Becker and Supernanny Jo Frost also sent a message of support to the TV star.
While Jonathan is perhaps Martha's most well-known son, she was also mother to presenter and media personality Paul Ross, and four other children, Miles, Liza, Simon and Adam.
She actually introduced sons Jonathan and Paul to the world of entertainment, with Jonathan first appearing on TV in an advert for Kellogg's in 1970.