John Travolta remembers 'fairytale' moment he danced with Princess Diana
The Grease star twirled the Princess of Wales round the dance floor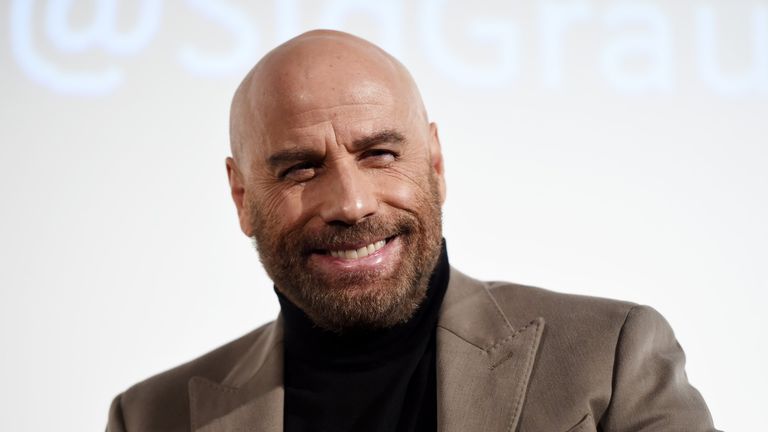 (Image credit: Photo by Amanda Edwards/[Getty Images for ABA])
John Travolta has shared magical details of the "fairytale" moment he got to dance with Princess Diana at a White House state dinner.
John Travolta might be best known for his legendary roles and moves in some true classics like Grease and Saturday Night Fever, but he once put his dance skills to the ultimate test. And it seems like they got the royal seal of approval, as John has opened up about the much-photographed moment he danced with Princess Diana.
Whilst many people might enjoy settling down with their best pillow for a quiet night watching films, John got to have the movie moment to end all movie moments when he attended a White House state dinner hosted by then-President Ronald Reagan and First Lady Nancy Reagan.
The acclaimed actor reminisced about this magical evening in an interview with Esquire Mexico, revealing: "I didn't think they'd ask me to dance with her. I had the great privilege and honor of doing so, and I thought, 'There must be a reason for doing this and I better give it my all.'
"That meant lead the dance well and make sure we had fun. That was the easy part, but just the fact of greeting Diana appropriately, being confident and asking her to dance was a complicated task", he explained.
And if that hasn't already conjured up the perfect fairytale image, John went on to set the scene and somehow made it even more magical.
"Think of the setting. We were at the White House. It's midnight. The stage is like a dream. I approach her, touch her elbow, invite her to dance" he recalled.
"She spins around and gives me that captivating smile, just a little sad, and accepts my invitation. And there we were, dancing together as if it were a fairytale.
"Who could ever imagine something like that would happen to them someday? I was smart enough to stamp it in my memory as a very special, magical moment" he added.
When did John Travolta and Princess Diana dance?
This memorable occasion came in 1985 after Princess Diana visited the United States with Prince Charles in what was reportedly the Princess of Wales' first ever trip to the country.
The royal couple were then invited by Ronald and Nancy Reagan to this special dinner.
It's been claimed that it was Nancy Reagan who told John that Princess Diana wanted to dance with him that night. During an interview with Dutch television station Één, John suggested that Nancy told him "it is her wish".
"At midnight, I had to tap her on her shoulder, and I had to say, 'Would you care to dance?' She turned around and dipped her head in that Lady Diana way, and we were off for 15 minutes dancing", he revealed.