Jo Thomas: Late Summer In The Vineyard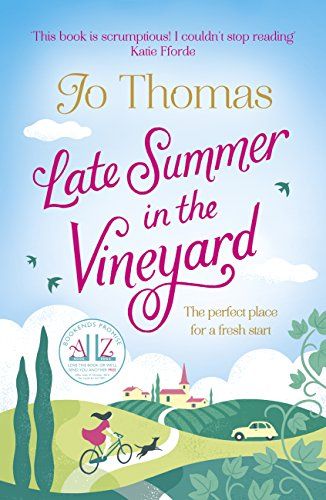 Ignore the cold weather outside and transport yourself to the South of France for this wonderful follow-up novel to The Oyster Catcher, Late Summer In The Vineyard.
Jo Thomas' latest novel tells the story of Emmy Bridges who's life up until now has far from gone to plan. She is working in a dead end job, earning almost nothing and to top it all - she is thirty-two and still lives with her Dad. But could all that be about to change?
Emmy Bridges has always looked out for others and rarely does anything for herself so when work want to send her to the South of France to learn about the wine she is soon to be selling, it seems like a good idea. And it turns out Emmy is a fast learner.
Far from home and unsure what she's doing, Emmy soon learns that life - like the local wine - is better when you trust your instincts. There's plenty to get to grips with in the rustic town of Petit Frère. Emmy's new work friends need more than a little winning over. Then there's her infuriatingly brash tutor, Isaac, and the enigmatic Madame Beaumont, tucked away in her vineyard of secrets. But Emmy will soon realise that in life - just as in wine-making - the best things happen when you let go and trust your instincts. Particularly when there's romance in the air...