James Middleton reveals sweet request he makes for every interview
How sweet!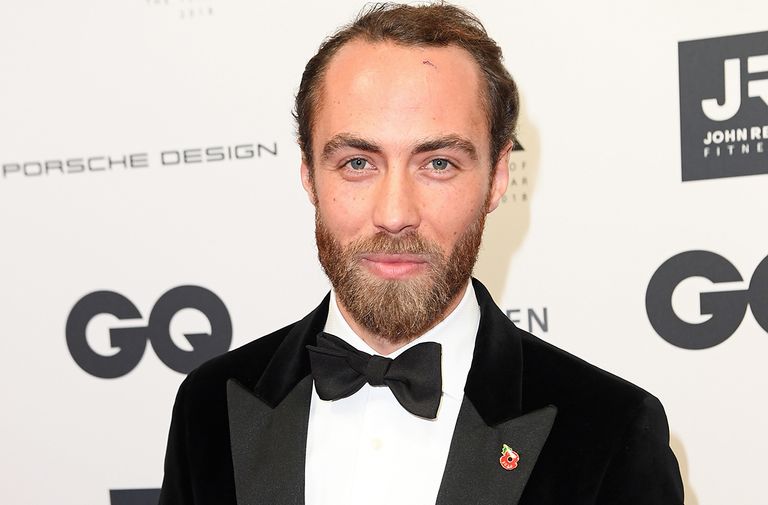 (Image credit: Getty Images for GQ Germany)
James Middleton has experienced mental health difficulties in the past. And now the public figure has revealed the sweet thing that helps him through interviews.
James Middleton has revealed that he has a special way of getting through interviews when discussing his past with mental health difficulties.
The entrepreneur, who is the younger brother of Kate Middleton, Duchess of Cambridge, has previously been candid about his past battle with mental health.
Just recently, the close relative to the royals revealed that older sister Duchess Kate attended therapy sessions with him while he was going through his mental health struggle.
MORE: Royal fans spot very sweet detail in new picture of Duke and Duchess of Cambridge
And now James has shared the sweet request he makes to help him get through interviews with a little more ease.
Taking to his Instagram page, the uncle to Princes George and Louis and Princess Charlotte, revealed the request to his 164,000 followers.
He shared that when he attends interviews he requests to bring along one of his dogs to give him the courage to 'speak openly, freely & without fear of judgment' when addressing his 'experience with depression'.
The English businessman, who is an ambassador for Pets As Therapy UK, is dad to five dogs – Ella, Zulu, Inka, Luna & Mabel.
Alongside an adorable snap of him alongside one of is pooches, followed by a series of extra shots from his spread with Vanity Fair Spain magazine, James wrote, 'Every interview I agree to my one request is to bring a dog 🐾
'Or 2 or 3,4,5 🐾 – they give me the courage to speak openly, freely & without fear of judgment especially when I talk about my experience with depression 🗣
MORE:'Why can't I stop watching this?' Royal fans are loving resurfaced video of Michael and Carole Middleton
'Every 40 seconds someone takes their own life because of depression,' James continued. 'This statistic scares me. It's a big factor in why I talk openly about depression & will continue to do so.
'Ella & Mabel accompanied me on a wonderful day out with @vanityfairspain – thank you for translating my words so carefully 🙏 #vanityfairspain #petsastherapy #itsgoodtotalk #mentalhealthawareness #condenast #nofee'.