James Martin causes big stir among unimpressed viewers after This Morning appearance
Oh, no...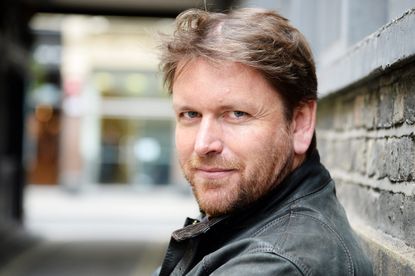 (Image credit: Getty)
James Martin is a This Morning regular.
The professional chef regularly appears on the award winning ITV chat show, hosting cooking segments live from his Hampshire home via video link during lockdown.
But James' Monday morning appearance on the telly smash hit caused a stir among fans for a few reasons.
Some riled viewers took to social media to complain after watching James whip up a chicken Biryani live on air, wondering why British foodie James had been chosen to cook an Indian dish.
'Interested to know why James Martin was chosen to cook an 'Indian' dish, and not an Indian chef? Thinking face also, as a Punjabi I'm offended he's put sultanas in it,' one penned on Twitter.
'If you are going to show Indian recipes like biryani on this morning using indian ingredients why dont you show the Indian chef who tells James Martin how to make it to appear on air? Why you use only British chefs who learn from the Indian chefs,' agreed a second.
READ MORE:James Martin leaves This Morning's Phillip Schofield and Holly Willoughby in hysterics with rude joke (opens in new tab)
'We not short of great Indian chefs, yet we had Martin James cooking the dish,' a third chipped in.
After James' curry demonstration annoyed This Morning fans, his dessert how-to didn't go down much better.
As the former Saturday Kitchen host showed his audience how to grill a banana on a barbecue with a sprig of rosemary and put together a super sweet Knickerbocker glory, loads were taking to Twitter to shun the sugary treats.
One asked, 'James Martin just shoved a herb in a banana and put it on a BBQ... is this cuisine now?'
'You don't use rosemary and basil in a f***ing pudding,' blasted another.
'That looks revolting. Like something they've picked up from the beach during lockdown,' joked one more, while a fourth continued, 'What a mess.'
Luckily, some Tweeters were pleased to see James on their screens.
'I really like James Martin so much. What a genius chef,' said one supportive fan.