Is Accused based on true stories and are Scott and Devon real people?
Here's all you need to know about the first episode of the brand new crime drama on Fox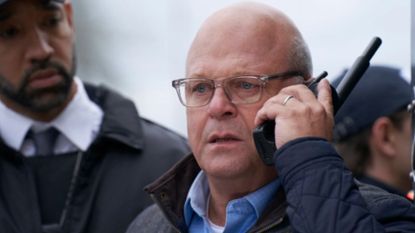 (Image credit: FOX)
woman&home newsletter
Sign up to our free daily email for the latest royal and entertainment news, interesting opinion, expert advice on styling and beauty trends, and no-nonsense guides to the health and wellness questions you want answered.
Thank you for signing up to . You will receive a verification email shortly.
There was a problem. Please refresh the page and try again.
Accused, Fox's newest series, is poised to tell episodic crime stories from the lens of those accused - but are the plots real? We investigate.
Crime dramas are a dime a dozen these days, inspired by unfortunate, real-life events like the story of Amber Hagerman, or Pam Hupp in The Thing About Pam - but Accused attempts at gaining a fresh angle in the crime media sphere. Instead of seeing a story from the perspective of a detective or a victim, FOX's new series will examine the crime from the provoking lens of the accused.
This series is based on the 2010 British series with the same name, and just aired its first episode, "Scott's Story," on January 22. According to FOX, Accused promises to deliver crime stories through a unique lens. "In Accused, viewers discover how an ordinary person got caught up in an extraordinary situation, ultimately revealing how one wrong turn leads to another, until it's too late to turn back," the description says.
Here's what happened in episode one of the new show, in case you missed it.
What happened in episode 1 of Accused?
In "Scott's Story," Michael Chiklis plays a concerned father who fears for the mental well-being of his son, Devon, after finding a journal that reveals his disturbing innermost thoughts. Scott seems to suspect that Devon may be a danger to himself and others. In what is an unexpected twist, Scott conjectures whether it would just be better to kill Devon, instead of sending him to a psych program, which he believes would only further delay whatever crimes Devon could be plotting.
Ultimately, Scott decides to not go through with killing Devon - on Devon's condition that his dad lends him some money, which he says is for a trip he's taking with friends. After Scott gives him the money, he ends up buying weapons and bullets that aid him in conducting a mass shooting at his school, where he kills several students and himself.
Then, Scott is charged for providing money to his son, despite knowing that he was severely troubled.
Is episode 1 of Accused based on a real story?
Since true crime shows are often based on real events, it's reasonable to wonder whether "Scott's Story," or any of the future episodes of Accused, will be based on true stories. The first episode is not based on a real story - however, the contents are disturbingly not too far off from deadly attacks that happen in the world on an unfortunately frequent basis.
In fact, none of the episodes that will air in the first season of Accused will be directly based on true stories, show writer Howard Gordon said.
So, no Devon and Scott are not real people, and the contents of the episode aren't real, either.
Throughout the series, each episode will focus on a new true crime plot, and will feature many familiar faces, including Abigail Breslin, Rachel Bilson, Aisha Dee, Wendell Pierce, and more.
Madeline Merinuk is woman&home's US lifestyle news writer. She covers celebrity, entertainment, fashion, and beauty news but is also obsessed with internet trends - you can find her reciting trending TikTok sounds out loud at any given time.
After winning multiple student journalism awards for her investigative work, she graduated from Hofstra University in 2021 with a B.A. in Journalism. After graduating, she worked at today.com, the digital site for the Today Show, where she wrote pop culture news and interviewed big-name personalities like Emily Ratajkowski, Haley Lu Richardson, Emma Corrin, and more.
Her personal interests, in no particular order, are: cheese, Joni Mitchell, reading, hot yoga, traveling, having multiple chapsticks in every handbag at all times, and dancing to ABBA songs as if she were in the Mamma Mia movies.