How to watch Fatal Attraction 2023 and how does it approach the story differently to the original Glenn Close movie?
Fatal Attraction 2023 has put a new spin on the Glenn Close classic and you might be wondering how to watch this intense thriller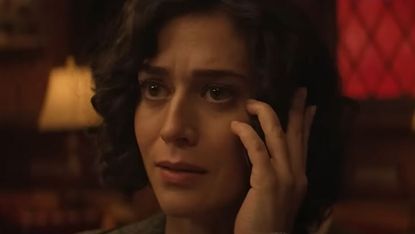 (Image credit: Paramount+/YouTube)
Fatal Attraction 2023 has finally landed and it takes a new approach to the Glenn Close movie's already-dramatic storyline.
Anyone who couldn't help but be drawn in by the suspenseful way The Diplomat ending unraveled one of the shows biggest mysteries might want to prepare themselves as the Fatal Attraction 2023 series ramps up the tension. Taking a slightly different storytelling direction to the Fatal Attraction movie, the new show has plenty of episodes to tell the intense story of married Dan and his lover Alex in chilling style. After all, he might want to end their passionate affair but she has other ideas…
But what is Fatal Attraction about, how does the series tweak the focus of the movie and who's in the cast? We reveal what you need to know…
*Warning: Spoilers ahead*
What is Fatal Attraction about?
If you love the emotional complexity of The Light in the Hall and the psychological twists and turns of Saint X on Hulu then Fatal Attraction might be *just* what you've been looking for. For those who haven't ever watched the original Fatal Attraction film with the brilliant Glenn Close, the Fatal Attraction 2023 remake has the exact same unnerving premise.
It follows the shocking consequences of a fleeting relationship between successful attorney and married man Dan Gallagher and Alex Forrest. In the original movie she was an Editor at a publishing company, but Lizzy Caplan's Alex in Fatal Attraction 2023 is a member of the Victim Services Department.
What started out as a bit of fun soon becomes a living nightmare for Dan when it becomes clear that Alex is far more attached to him than he is to her and she has no intention of letting him return to his life with wife Beth and their daughter Ellen. No matter what the lawyer tries to do to evade Alex and get her to understand it's over, the more she makes it clear that's not going to happen, whatever it takes.
However, the Fatal Attraction 2023 series does take a different approach to the main story than the original Glenn Close movie. Whilst the film focused on Dan's turmoil after his betrayal of Beth brought Alex into his life, the TV show gives more attention to Alex's situation. It also has a new timeline which sees Dan released from prison after serving 15 years for Alex's murder and attempting to prove his innocence, before the show flashes back to when he and Alex met.
Showrunner, writer and executive producer of Fatal Attraction 2023 Alexandra Cunningham has explained to Forbes how the series spends "more time with Alex". She also disclosed that it explores other important themes, including the "broken justice system" and "self image".
"This reimagining of Fatal Attraction shares a lot with the iconic original film, but it also is about entitlement and midlife crisis and how some of the sausage gets made in our broken justice system, personality disorders, isolation, fathers and daughters, and murder," she said. "It's also about self-image and what we'll do to protect it and what happens when someone doesn't have one."
Alexandra then went on to reveal how it takes into account many characters' perspectives and not just Dan's, saying, "We're spending a lot more time with Alex, exploring her thought process and what she wants to get out of all of this. And, in our version [we] represent all of the characters' point of view, [showing] everyone's angle on what happens."
This is something Lizzy Caplan agrees about as she shared how Fatal Attraction 2023 has "lots of time" across the episodes to "really dig more deeply into Alex's backstory" including "her childhood" and "where she's coming from".
She explained that she personally finds it "very, very difficult" to see Alex as a "straight villain" without wondering "what's going on with her" if she re-watches the original Fatal Attraction movie.
However, whilst the Fatal Attraction 2023 remake might differ in these ways from the film, Lizzy also confirmed that the movie is a "jumping off point". With the same intriguing premise, this is one psychological thriller that's caught our attention.
How to watch Fatal Attraction 2023
If you've yet to dive into Fatal Attraction 2023 then never fear as so far only the first three episodes of this compelling new series have landed and you can catch up easily and await new episodes on Paramount +. For US and Canada-based viewers the show lands on Sundays whilst in the UK viewers can also watch via Paramount + but new episodes will become available to watch on Mondays.
Sadly, if you're on vacation abroad when a new episode of Fatal Attraction 2023 lands on Paramount + then you won't be able to watch like you usually would. Luckily there's an easy solution and you can use a VPN to continue watching. This is a handy bit of software that changes your IP address so that you can access on-demand content or live TV just as if you were at home.
Our sister site, TechRadar, has tested all of the major VPN services and they rate ExpressVPN as the absolute best. They say, "It's compatible with all of your devices, supports most streaming services, and ranks among the fastest. You can even install it on devices like an Amazon Fire TV Stick, Apple TV, Xbox, and PlayStation. So for a one-stop-shop, you can't go wrong with Express."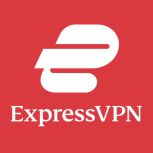 ExpressVPN service | Get 49% off and 3 months FREE
Ranked among one of the fastest VPN providers, this risk-free service is also compatible with all of your devices. Enjoy access to almost any streaming service, and if you don't like it there's a 30-day money-back guarantee.
If you've never installed a VPN before, don't worry, it's quick and easy. Just follow these three steps:
Download and install the VPN following ExpressVPN's easy-to-follow instructions.
Once you've installed your VPN, open the app and select your server location as anywhere in the US.
With your VPN installed and server location set to US, you can now watch Fatal Attraction 2023 online.
How many episodes of Fatal Attraction 2023 are there?
There are eight episodes in the new Fatal Attraction 2023 series meaning that fans get to watch Alex's behavior evolve from eager to downright obsessed as the intensity builds over time. Of course, the nature of the Paramount + show being a TV series and not a movie like the original starring Glenn Close means that viewers will also have to be patient as they await the all-important finale.
Unlike the Firefly Lane season 2 ending which was recently released alongside all the other Season 2 Part 2 episodes in one go, Fatal Attraction 2023 lands weekly. The first three episodes premiered on April 30 but after that the weekly schedule is established until episode eight of Fatal Attraction lands on May 28.
Who's in the Fatal Attraction 2023 cast?
Joshua Jackson - Dan Gallagher
Lizzy Caplan - Alex Forrest
Amanda Peet - Beth Gallagher
Alyssa Jirrels - Ellen Gallagher
Toby Huss - Mike Gerard
Brian Goodman - Arthur Tomlinson
Reno Wilson - Detective Earl Booker
John Getz - Warren
Jessica Harper - Sophie
Toks Olagundoye as Conchita Lewis
Vivien Lyra Blair as young Ellen
Wanda De Jesus as Marcella Levya
Christina Kirk as Angela
David Meunier as Richard Macksey
Walter Perez as Jorge Perez
David Sullivan as Frank Gallardo
Dee Wallace as Emma Rauch
Cliff Chamberlain as Stanley Forrest
Josh Zuckerman as Paul
Perhaps the most prominent members of the Fatal Attraction 2023 cast are Joshua Jackson as Dan Gallacher, Lizzy Caplan as Alex Forrest and Amanda Peet as his wife Beth Gallagher. They are joined by Toby Huss as Mike Gerard, Dan's friend and the District Attorney's Chief of Investigations and Brian Goodman as Beth's friend Arthur Tomlinson. Dan and Beth's daughter Ellen is played by two brilliant actors throughout the two time periods of the series - Alyssa Jirrels and Vivien Lyra Blair. The main Fatal Attraction cast is rounded off by Reno Wilson as LAPD Detective Earl Booker.
The Paramount + show also has multiple supporting and guest cast members including John Getz and Jessica Harper as Beth's father and mother Warren and Sophie. Alex's boss and Dan's friend Conchita Lewis is played by Toks Olagundoye whilst Dan's boss Marcella Levya is played by Wanda De Jesus.
Christina Kirk is part of the Fatal Attraction 2023 cast as Ellen Gallagher's therapist Angela and she's joined by David Meunier as Ellen's psychology professor Richard Macksey, Walter Perez as Deputy DA Jorge Perez and David Sullivan as Dan's co-worker Frank Gallardo. Cliff Chamberlain plays Alex's father Stanley and Josh Zuckerman stars as Alex's neighbor Paul.
When was the original Fatal Attraction released and who did Glenn Close play?
The original Fatal Attraction movie that apparently served as the "jumping off" point for the reimagined story of the Fatal Attraction 2023 series was released in 1987. It starred Michael Douglas as Dan and Anne Archer as his wife Beth, with Glenn Close playing the complex role of Alex Forrest. It was the horrific scene in this movie where Glenn's Alex kills Ellen's pet rabbit and boils it in a pot on the stove that is thought to have lead to the coining of the phrase "bunny boiler".
Emma is a Senior Lifestyle Writer with six years of experience working in digital publishing. Her specialist areas including literature, the British Royal Family and knowing all there is to know about the latest TV shows on the BBC, ITV, Channel 4 and every streaming service out there. When she's not writing about the next unmissable show to add to your to-watch list or delving into royal protocol, you can find Emma cooking and watching yet more crime dramas.