A study has revealed how much money you actually need to be happy
Is it less than you thought?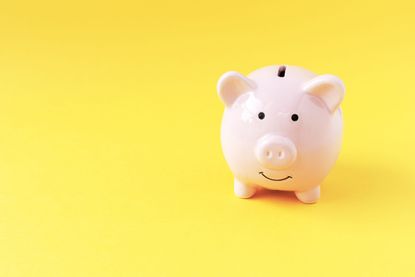 (Image credit: Getty)
Money doesn't buy happiness, or so it is claimed by the classic cliché.
But according to a new study, the exact amount needed to make Brits content with life has been pin pointed.
Researchers at Raisin UK (opens in new tab) claim to have discovered the minimum amount of money you need to earn in the UK for optimal wellbeing – and it's not as much as you might think.
The financial services company analysed data from the Office for National Statistics and Happy Planet Index to find the salary figure that they say the average Briton would live a happy life with.
The rather specific amount they have concluded does the trick is £33,864 (or more).
READ MORE:This is how much money Brits spend leaving their partners and how many months they spend saving for it (opens in new tab)
You're probably wondering how they could possibly figure that out. Well, the researchers identified the happiest places to live in the UK (opens in new tab) and then the average amount of how much the happiest people living in those areas earned.
These places included picturesque towns and cities like Cambridge, St Albans, Chelmsford, Perth, Edinburgh, Derby and Bath.
READ MORE:Girls' holidays are good for your health and happiness, according to new research (opens in new tab)
Kevin Mountford, Co-Founder of Raisin UK, said, "While our research suggests money can buy happiness it's not always the case in real life when put into action.
"Money does help ease the stresses of daily life which could mean a longer life expectancy in the long-term.
"Using the Raisin UK does money buy happiness research can help you decide which city across the UK and country in the world to live in to be the happiest you possibly can."
While earning just over £33,000 in the UK is enough to make you happy, according to this study, the same can't be said for globally, with the average salary of the top ten happiest countries in the world coming in at £64,057.28.