Holly Willoughby drops hint she's ready for a fourth child after saying 'I'm always broody'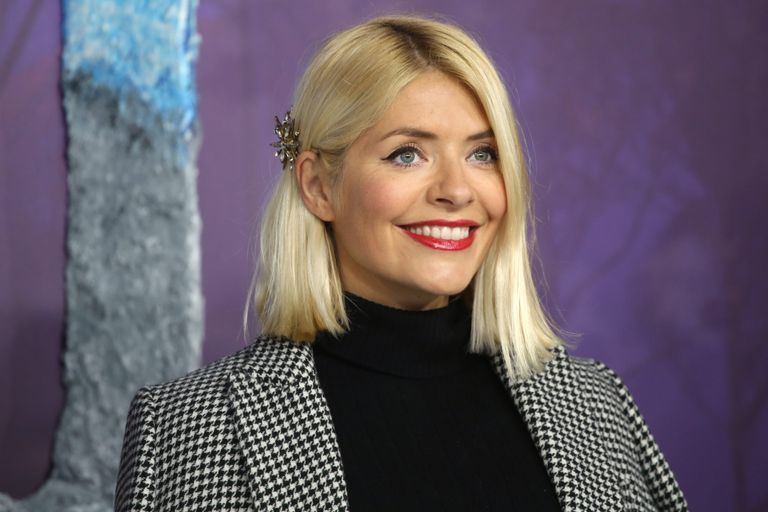 Holly Willoughby is no doubt feeling broody after the arrival of close pal Dermot O'Leary's baby over the weekend.
The TV star was among the first to congratulate Dermot, 47, on his bundle of joy – the presenter's first child with wife Dee Koppang, and said she "can't wait to snuggle" the little one.
The 39-year-old – who has three children of her own – wrote, "Congratulations… Love you both… Welcome to the world baby Koppang O'Leary, can't wait for snuggles."
READ MORE: Holly Willoughby takes up unlikely hobby during lockdown
It comes after Holly admitted she's "always broody" and has considered expanding her brood on several occasions.
She has three children, Harry, 11, Belle, nine and Chester, five, with husband Dan Baldwin. But isn't totally against having a fourth.
"I'm always broody," she said in an interview back in 2018. "Part of me wants another baby but part of me thinks that's not a good enough reason!
"I've almost decided not to…but not quite."
Earlier this year Holly opened up about the struggles of balancing her successful career and being a mum, admitting it's been a "challenge".
She told Red, "Becoming a mum was the only thing I knew I definitely wanted when I was growing up, but the image I had never involved me being a working mum. That's the biggest challenge.
"I've been riddled with guilt about getting that part wrong. You love them so much and you don't want to mess them up."
Having presented This Morning with Philip Schofield since 2009, Holly has missed some milestone points in her children's lives – including Harry and Belle's first days of school.
"I didn't do the drop-off because I was working. I hate that I wasn't there because those memories you can't get back.
"But I've realised the only way I can combat those feelings is to accept that sometimes I don't get it right. And I'm lucky I can be there every day to pick them up and at weekends."