Helen MacDonald: 'All About My Father'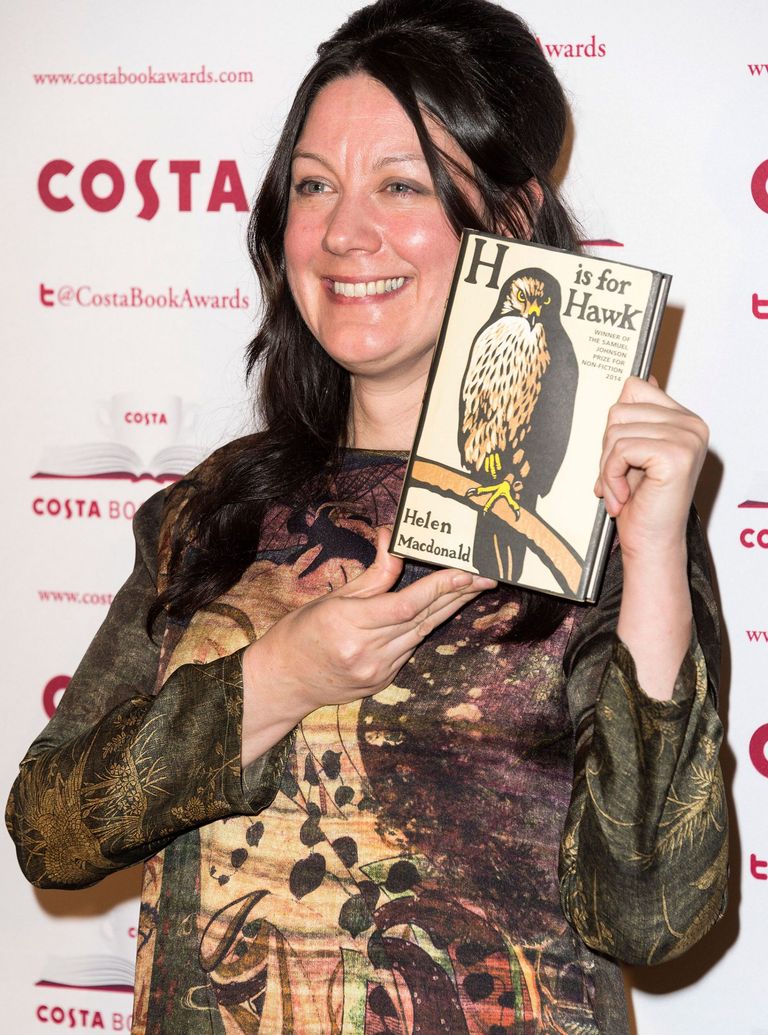 (Image credit: Rex Features (Shutterstock))
Helen Macdonald's award winning memoir H is for Hawk was inspired by the loss of her father, photojournalist Alisdair Macdonald, and her subsequent attempt to escape the pain of bereavement by training a goshawk. Helen's book won the Costa Book of the Year and the Samuel Johnson prize for non-fiction. Helen, 44, is a historian, poet and illustrator. In this exclusive piece describes the man who instilled a love of nature in her as a child...
'It's eight years since Dad died. That's long enough that when my mum, brother and I reminisce about him, a lot of love and laughter is mixed with the sadness of his absence. We tell stories. We remember things. Small things particularly. The incongruous baseball cap he wore to mow the lawn, his love of How it's Made on television. How on Saturday mornings in town he'd spread a huge pile of newspapers across a café table, and we'd all sit there reading in companionable silence. We were so lucky to have known him. He was kind, generous, and slightly eccentric -he always wore a suit, even on holiday.
But he was not always meek. He could be gleefully insubordinate in the face of authority-a necessary quality in a good photojournalist. He was, of course, an exceptional one. When my brother and I were small we knew he worked for the Daily Mirror because we saw his name printed underneath photographs in the paper. Only much later did I learn that he left school at 15, took a photography course at the Regent Street Polytechnic and was so blisteringly good that the Mirror hired him as their youngest staff photographer in 1962. He was twenty years old. He married my mum, also a journalist, three years later. I don't talk about her so much in my book but she's a really wonderful woman and my brother and I are very close to her.
Sometimes dad's dedication to work was frightening: to get his famous wedding-day shot of Charles and Diana kissing on the balcony of Buckingham Palace, Dad reconnoitered the location and worked out his position to the nearest inch. Then he stood there, not eating or drinking for nearly 24 hours. When he returned home he was very ill and nearly collapsed-my mum was furious with him. But he'd got the perfect picture.
Dad encouraged my childhood interest in natural history. After family walks we'd sit down and identify the plants and animals we'd seen, the table covered in open field-guides. They were part of a huge reference library he'd built up over the years. It contained everything from books on Chinese porcelain to wartime aviation magazines and manuals on moths or astronomy. "I spend the money on books that my colleagues spend on booze" he used to say. "Books are my vice." At home, dad rigged up infrared beams over ponds to photograph bats swooping to drink, their complicated noses pressed to watery darkness. One year he fixed a glass-backed nest box to the shed and photographed a pair of blue tits rearing their brood of chicks: the whole family was entranced.
Dad loved his job for many reasons, but one of the most important, he told me once, is that in press photography, every day is new. You might have taken a bad photograph yesterday -though he rarely did -but every morning you wake with the knowledge that today you might take the perfect shot. He had a way of saying very wise things very simply.
One particular memory of Dad seems very bright these days. It's a still summer's afternoon in the late 1970s. We are in the garden building a tiny replica of an Iron Age Roundhouse out of sticks and mud and grass, complete with a working fire. Dad is building it for me-I've just done the Iron Age in school - and he's frowning as he does so, trying to work out how it should be made. It's that frown I remember. It's not a frown of anger. It's a frown of puzzle-solving and hard thinking and utter absorption in creation. More than any other expression, that thoughtful frown of joy sums up my father for me.'