Have a perfect Christmas with Pippa and Carole Middleton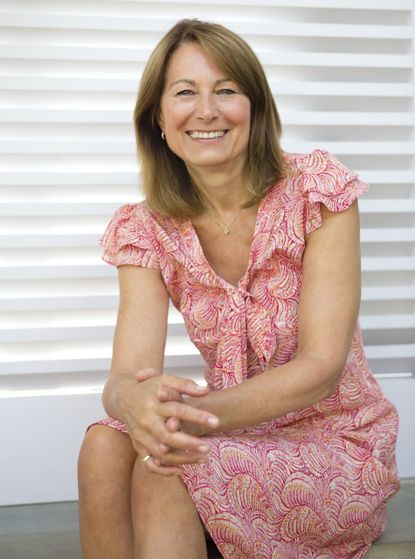 We might not have an invitation to any Royal Christmas functions this year - invitation presumably got lost in the post - but we can apply some solid advice to our own soirees.
Carole Middleton founded Party Pieces in 1987 after finding it difficult to source fun, simple party products for her children's parties. The company is the original UK mail-order party company - starting from a shed in the back garden. Now, more than 25 years on, the company is going from strength to strength, and with Carole actively involved, it's still very much a family business.
But she's not the only party planner in the family! Her daughter Pippa has made a name for herself as an impeccable hostess after realeasing her party-planning book Celebrate. Pippa gave some hot party tips to Waitrose Weekend ahead of the festive season, so why not team them with Carole's to make this Christmas extra-special?
To read more of Carole's advice, download our digital edition
The bigger the better!
Carole: "Be bold and don't shy away from large-scale decorations. It's all too easy to play it safe, but for me, the bigger, the better! Showcase large handing accessories in your hallways to give your home an impressive entrance. My particular favourites are our 3D hanging stars, large silver snowflake pinweels and pom-poms, which are all inexpensive yet full of impact. There is nothing nicer than seeing your home all dressed up!"
Don't forget the magic of Christmas
Pippa: "For children, few things bring on the anticipation of Christmas more than the thought of stockings bursting with presents... I still feel that twinkle of joy in giving others - young and old - a bundle of thoughtful surprises."
Go colourful
Carole: "When buying in new ranges for Party Pieces, I love discovering what the different trends will be for the coming year. The says of just traditional colours are a thing of the past. This year I really like styles where red, aqua, green and gold are teamed together - so fresh and contemporary. Our concertina lanterns are just beautiful and very popular this season."
Label wisely
Pippa: "Once I've found the right gifts, the next problem is making sure each item is small enough to pack into a stocking - and also finding wrapping paper thin enough to wrap small or awkward gifts... I tend to go for a different pattern of wrapping paper for different family members and use Post-it notes to label what's what."
Include the youngsters
Carole: "Most children of any age won't be too interested in adult conversation, so why not give them a party of their own and set up a table especially for them? You can tailor the food and drink accordingly and add some fun craft things to make and do, like mask-making for the younger ones. Teenagers will love a "mocktail" party. Create lots of colourful, alcohol-free concoctions in our range of coloured plastic glassware. Or why not serve some sparkling elderflower for their own glass of fizz - a guaranteed hit!"
And always keep your eyes peeled for presents!
Pippa: "I often find quirky and fun gifts when I least expect to - in antiques and card shops, browsing the internet or window shopping. I love adding a personal touch to everyone's stockings."