Fiona Bruce Comforts Collector After Emotional Discovery on Antiques Roadshow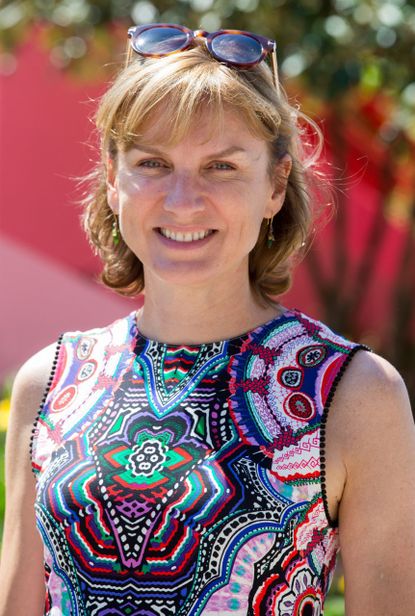 (Image credit: Rex Features (Shutterstock))
News presenter Fiona Bruce had to step in to console a emotional collector on Antiques Roadshow at the weekend after a tragic secret about his late father was discovered on the show.
The 53-year-old was presenting a segment for the series finale, when the collector, Bill, approached her with a case full of old letters and documents from his late father that dated back to the first world war.
Bruce explained that Bill had only first looked at the case three days ago. Bill revealed that he had never wanted to open the box previously because, "I knew it contained history from the first world war."
Bill's late father fought in the first world war, and he emotionally confessed that he hadn't wanted to open the contents of the case because he felt he was "intruding" on his father's private life.
As he explained this, Bill became incredibly emotional, prompting Fiona Bruce to reach out the comfort the man in a moment of candid compassion not meant for the cameras.
"This must be hugely emotional for you. Of course, it's your dad" Fiona empathised.
Fiona Bruce described the exchange as, "one of the most moving moments this year."
Bill went on to confess that by finally opening the case, he discovered aspects of his father's life that he never knew before, such as the fact that his late father fought in the second battle of the Somme.
"[My father] was second lieutenant in the Royal Field Artillery. He fought at the Somme. We only found that out, he never spoke about it at all. He was in the second battle of the Somme" Bill explained.
"He was a prisoner of war, his trench was overrun when he was wounded and he was transported to a prisoner of war camp in Germany."
Bill was incredibly thankful to Fiona Bruce for helping him through the filming, and admitted that opening the case, and going through its contents, was a form of catharsis for him.
You can watch this episode of the Antiques Roadshow, and other previous episodes, on the BBC iPlayer now.