This family are looking for a videographer to help them film a '63 Up' style documentary of their lives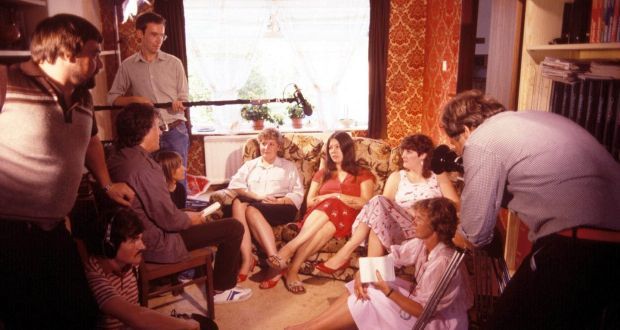 A family has been inspired by popular documentary 63 Up, and is looking for a live-in videographer to help document the key moments in their children's lives.
The personal documentary would then be gifted to their children on their 18th birthdays, which the family would like to be 'sort of digital scrapbook of their childhood, which will fill them with joy and nostalgia', inspired by the 63 Up film.
Given their young children, the family behind the job advert have asked to remain anonymous. However, we do know that the family consists of the woman who posted the advert, her husband, and their three young sons aged between two and seven.
MORE:7 Up to 63 Up: Why people fell in love with Michael Apted's groundbreaking documentary film series
The advert was posted through online platform Bark.com, a leading local services marketplace. This platform was designed to connect customers to local professionals for a variety of projects including accountants, cleaners, personal trainers and web designers.
Kai Feller, co-founder of Bark.com said, "We have thousands of Barks through the site everyday, and although this job request is unconventional, we're keen to help the family find a suitable professional. It seems like a fantastic opportunity for a videographer to create something truly special.
"The documentation of our lives is not a new phenomenon, given our relationship with our smart devices and how much we share on social media these days."
Regarding the request, the anonymous mother wrote, 'We know this is a huge ask, because essentially we're asking someone to come and live, share and shoot our lives for years.'
The right candidate will receive a salary of £50,000 and rent-free accommodation, as they'd be living in the family's guesthouse. Those shortlisted will need to meet the family several times to ensure compatibility and of course, will be subject to security checks.
Videographers will also be required to provide examples of previous work, as the family want something professional looking to gift to each child once they grow up.
MORE: HBO's Chernobyl is now the highest rated TV series – we explore why it's been so popular
Due to the popularity of Michael Apted's 'Up' series, we're not surprised that people have been inspired by it. The original long-running documentary series inspired others around the world, with countries releasing their own versions.
The couple have also cited Channel 4's The Secret Life of 4 year oldsand The Secret Life of5 Year Olds as inspiration, which documents the lives of young children in the playground.