Eamonn Holmes was asked his opinion about Duchess Meghan Markle and he didn't hold back
Eamonn had some strong words for the Duchess...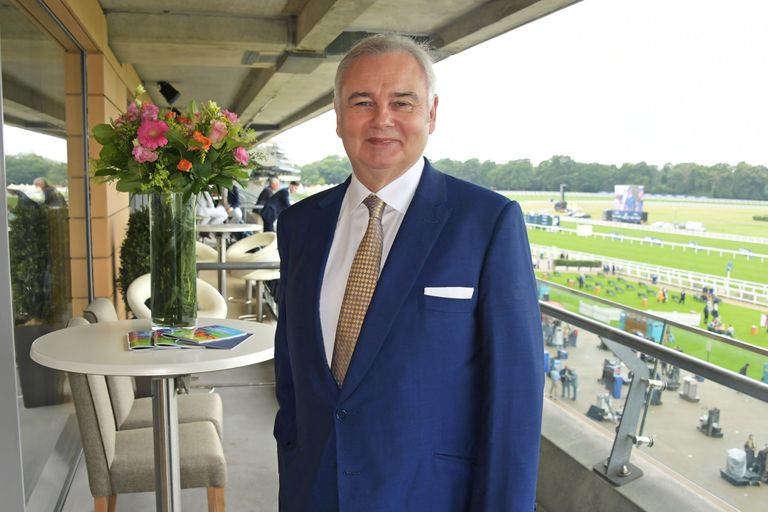 TV presenter Eamonn Holmes appeared on Talk Radio on Thursday, where he admitted he didn't think he'd like Duchess Meghan if he met her in real life.
Eamonn spoke to journalist Dawn Neesom, who started the conversation about Duchess Meghan by saying, "They should just leave now, drop the titles, we pay them no more and they disappear and live the life they choose, and I don't care if we don't see or hear from them again."
In response to this, Eamonn didn't hold back and said, "I agree with you, especially in America where they'll all love this and they'll be gormlessly looking at her and she's playing the role of her life."
Both Dawn and Eamonn admitted they'd never met Duchess Meghan, but Eamonn went on to explain his position, adding, "I've never met her either but I look at her and I think 'I don't think I would like you in real life. You are just that awful, woke, weak, manipulative, spoilt.'"
He added, "What I have met is lots of people in TV series from America who are mollycoddled beyond belief with PR people around them.
"Maybe she's just somewhat spoilt. They may both be somewhat damaged, but she is a manipulator, she is a controller, you mark my words."
Eamonn's comments come after the Duke and Duchess of Sussex released an official statement saying they were stepping down as senior members of the Royal Family. (opens in new tab)
Twitter users were certainly divided on Eamonn's position, with some of them jumping to Meghan's defence and criticising the presenter's comments about not liking someone he'd never met.
One user was very blunt, writing, 'I've never met Eamonn Holmes but I look at him and think he's an overweight, precious, judgemental and almighty bore.'
Another added, 'I think the same about you… in fact my whole family do… dreadful man you are.'
READ MORE: The reason why Prince Harry and Duchess Meghan Markle's announcement was rushed has been revealed (opens in new tab)
A third said, 'No one should have to hear people talk about them this way, helpless because they can't really respond. It's really disrespectful comments about someone you've not met.'
However, some people did agree with Eamonn's position. One wrote, 'Well said Eamonn!'
Another added, 'Blimey I might start listening to Eamonn from now on, he's on the money!'
A third suggested, 'She's been fully exposed in the UK and can't deal with it'.
Earlier today, it was confirmed that Duchess Meghan had left the country to be with her baby son Archie (opens in new tab), whilst Prince Harry remained in the UK.
It's been reported the Palace will be announcing details of Harry and Meghan's future at some point next week.
Watch this space...
Lucy Buglass is a Digital Writer specialising in TV, film and lifestyle content and has written for What's On TV, GoodtoKnow and Whattowatch.com. She's passionate about entertainment and spends most of her free time watching Netflix series, BBC dramas, or going to the cinema to catch the latest film releases. In her spare time, she writes film and television reviews for JumpCut Online and her own blog, Lucy Goes To Hollywood.