Did you know Martin Sheen's real name is actually Ramon Estévez? Here's why he changed it...
Actor Martin Sheen reveals why he changed his name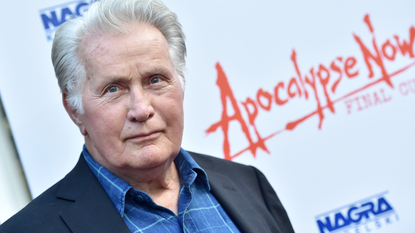 (Image credit: Axelle/Bauer-Griffin / Contributor)
First thing's first: although it might surprise many fans, Martin Sheen's legal name is still Ramon Estévez. However, the 81-year-old actor recently admitted that he regrets not going by his birth moniker in professional settings as well.
Martin, who recently starred in Netflix's beloved Grace and Frankie, revealed his true feelings in a recent interview with Closer Weekly (opens in new tab).
"It's one of my regrets," he said. "I never changed my name officially. It's still Ramon Estévez on my birth certificate. It's on my marriage license, my passport, driver's license. Sometimes you get persuaded when you don't have enough insight or even enough courage to stand up for what you believe in, and you pay for it later. But, of course, I'm only speaking for myself."
When asked why he decided to go by Martin Sheen throughout his career, the West Wing actor described his upbringing and family life as the son of Irish and Spanish immigrant parents. He specifically thought that Americanizing his name would increase his chances of success within Hollywood circles.
Alas, Martin did learn from his mistakes. Although he claimed no part in the fruitful careers of his sons Emilio Estévez and Charlie Sheen ("I was so self-involved and trying to be a provider that I wasn't aware of their inclination to being actors," he said), Martin did mention that he helped Emilio avoid the sorts of issues he had confronted.
"The only influence I had on Emilio was to keep his name," Martin said on the record. "When he started out, his agent was advising him to change his name to Sheen and he wouldn't do it. And I thank God he didn't."
Although following his breakthrough role in the 1968 stage adaptation of Hamlet in New York City, Martin rose to stardom, the actor is quick to note that his own father wasn't always supportive of his aspirations.
"My father was very practical. He was a factory worker for most of his adult life, and he wanted me to go to college and improve my chances of making a better living than he did," the actor recalled in the interview. "We had some very, very painful confrontations about it."
His father, a big fan of TV westerns, eventually came around. "He said to me, 'You want to go into the theater. You can't sing, you can't dance. You don't know what you're doing,'" Martin said. "I said, 'Pop, you sit here every night watching westerns: do you see anyone singing or dancing?' He said, 'No, but you don't ride a horse either.' He finally saw that I was committed and realized it would be a life and death struggle with me if I didn't pursue it. When I got ready to go, he blessed me, and he continued to bless me the rest of his life. I adored him."
The rest, as they say, is history: a path that has led Martin to an incredibly prolific career in show business.
Anna Rahmanan is a New York-based writer and editor who covers culture, entertainment, food, fashion and travel news. Anna's words have appeared on Time Out New York, the Huffington Post, Fortune, Forbes, Us Weekly, Bon Appetit and Brooklyn Magazine, among other outlets.