Demi Lovato shares post calling out 'transphobic' gender reveal parties
The star reposted the series of nine posts to her Instagram feed earlier this week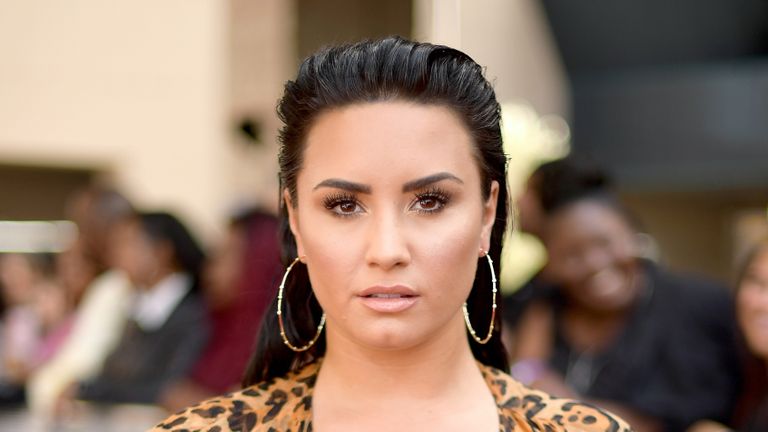 (Image credit: Matt Winkelmeyer / Staff via Getty Images)
Demi Lovato has shared a post calling out the current trend for gender reveal parties, describing them as transphobic.
The star reposted the nine slides, originally shared by writer Alok Vaid-Menon, on Instagram. The slides call out the parties whereby parents 'announce' the gender of their unborn child.
Tagging Vaid-Menon, who created the original post, Lovato wrote, "Thank you for sharing your knowledge and educating us always."
She also quoted the original caption, which reads, "This is not about being politically correct, it's about being correct. The refusal to acknowledge this stems from a misunderstanding of what transphobia is."
More from woman&home:
The caption continues, "Transphobia is not just prejudice or violence against an individual trans person, it is a belief system that presumes non-trans people to be more 'natural' than trans people. Only individual people can self determine their gender."
The nine-slide post, below, explains that gender reveal parties reinforce the idea that trans people are the "other" or not natural, by positioning cisgender people as the norm.
Lovato has recently opened up about her 2018 overdose and subsequent hospitalization for a documentary, Demi Lovato: Dancing with the Devil.
"I was left with brain damage, and I still deal with the effects of that today," she says in the trailer. "I don't drive a car, because I have blind spots on my vision.
"I also for a long time had a really hard time reading. It was a big deal when I was able to read out of a book, which was like two months later because my vision was so blurry."
We applaud her for her honesty!