Davina McCall praises NHS as she admits to being 'in tatters' over sister's terminal cancer battle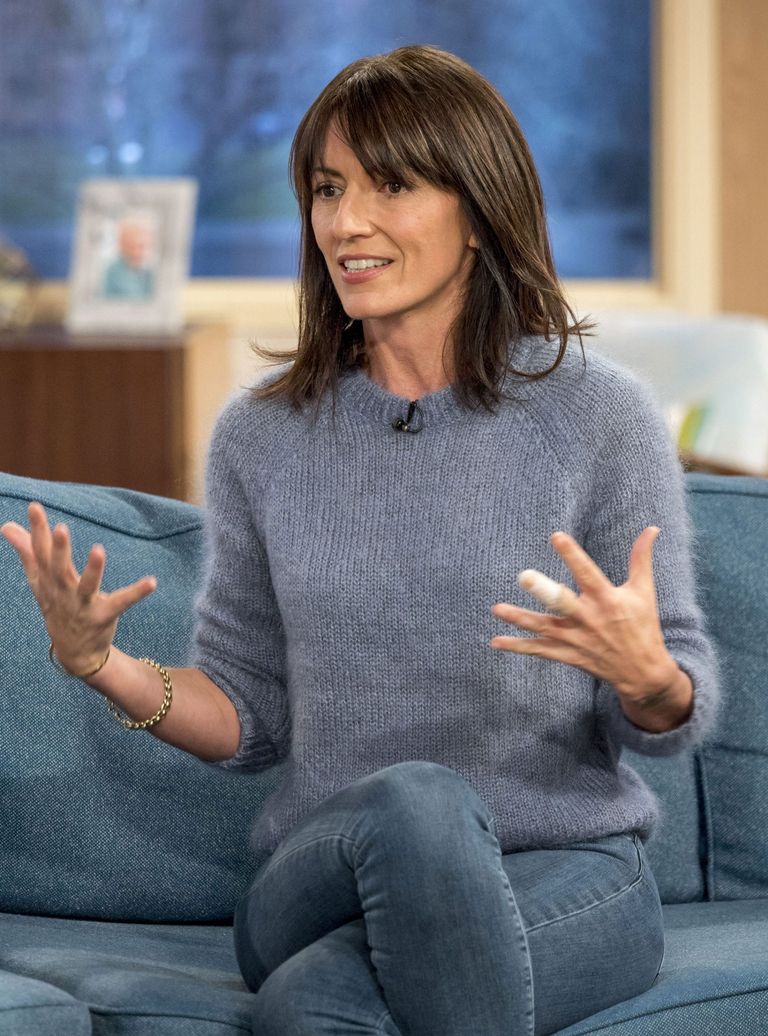 Davina McCall was left fighting back tears during an appearance on This Morning whilst discussing her late sister Caroline's cancer battle.
The 50-year-old TV star, who is fronting new show A&E Live, was speaking to hosts Holly Willoughby and Phillip Schofield about her own dealings with the NHS, when she became tearful.
"I've had lots of experiences, I've got three children. You come into A&E a lot.
"But also, I brought my sister in here and thought she'd had a stroke but we were told she had terminal cancer..." she recalled.
"But the way they scooped her up and took care of her, and of me... I was in tatters really." Becoming emotional, she continued, "The way they looked after her so that she could die at home. The care was incredible." Davina added.
Davina's sibling Caroline was diagnosed with terminal cancer in 2012 at the age of 50, and died just weeks later at home with her family by her side.
Davina continued, "We take the fact that this [NHS] is free for granted. Yes, there might be waiting times, but sometimes when the trauma beds come in the doctors have to go there first, and really it's free."
The mother-of-three's experience encouraged her to take part in A&E Live, a three-part documentary on ITV which sees Davina travel to the scenes of several accidents with paramedics.
"I had to go to a hypnotist a week ago because I used to faint at the sight of blood or gore, which I was thinking I should have told them that before taking the job on!" she admitted on This Morning.
"He said, "How did it start?" I think it happened when my granny severed her toes with the lawnmower and I was there and I saw it. The first job [for this documentary] I went out on was the man with the severed toes with the lawnmower. What are the chances?" she added.
Revealing that the hypnotist helped after cope with her time in A&E, she said, "I was absolutely fine. I didn't have a wobble. I thought, 'You just have to pull it together'. I was completely fine."
Davina's A&E Live continues tonight at 9pm on ITV.
Words by Kirsty McCormack