Could The New Role Models Put Actual Models Out Of Work?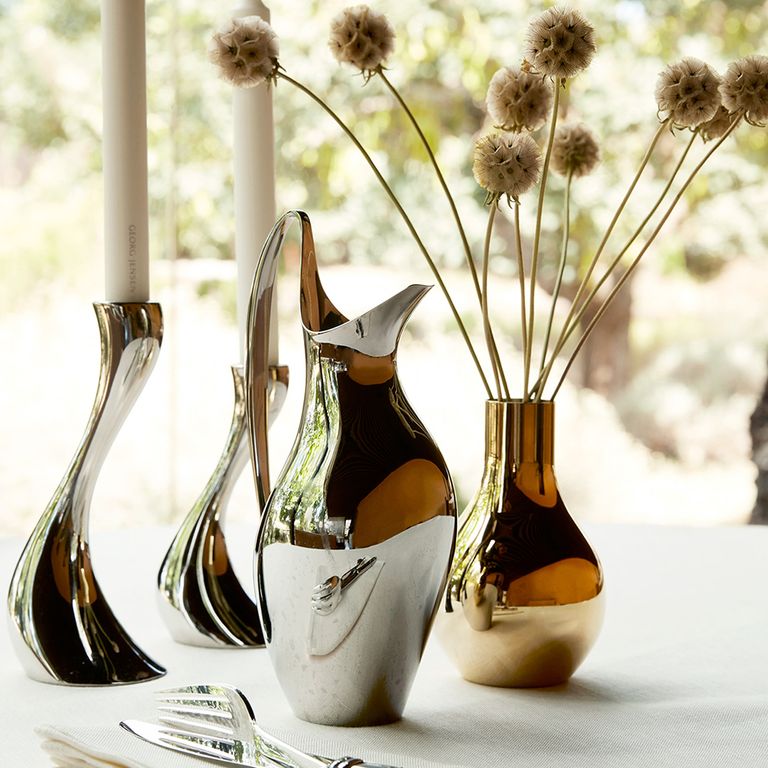 In Partnership WithGeorg Jensen
We all need role models to aspire to - women who have blazed a trail in the world and who fill us with the courage and inspiration to be braver, bolder go-getters.
And the new global ad campaign from Danish design house Georg Jensen pays homage to five such women. Favouring role models over models, you'll meet influential women who make no apologies for who they are - prompting the tagline 'You can never be too much you'. CEO, Eva-Lotta Sjöstedt, a high achiever herself - is extremely proud of the Georg Jensen campaign featuring women who will not compromise.
Meet Five Game-changers
http://www.youtube.com/watch?v=nNVET7ZPxbs
From Norway... Boxing's First Lady
Undisputed welterweight champion, Cecilia Braekhus, is a force indeed. Born in Norway - a country that banned boxing the year she was born - Cecilia had to leave in order to train and fight. Despite being told she couldn't box because she was a girl, she has since returned to Norway a hero. A WBA, WBC and WBO world champion, she's not just a great female boxer, she's a great boxer full stop - and believes that every person has the right to choose what they want to do with their life. Hear hear!
Enter Stage Right: Australia's Award-winning Comedian
Sarah Kendall makes no apologies for being loud. It kind of comes with the job. Performing award-wining stand-up shows, writing for TV, appearing on TV and performing regularly at major international festivals, Sarah understands the importance of having a belief in her abilities, and it's certainly paid off.
The Iranian Biker Making Tracks
Iran may have banned women from riding motorbikes, but that hasn't stopped professional motorcross rider, Behnaz Shafiei. Not able to compete in her home country, Behnaz makes regular trips to Europe and the U.S. Currently campaigning to be allowed to race in Iran she hopes to pave the way for other women to follow in her footsteps, or cycle tracks...
A Top-ranking Chef
Introduced to fine dining from an early age, Dominique Crenn left France for San Francisco, a place she felt she could evolve personally and professionally. It worked. The only American chef to gain two Michelin stars, she was also recently awarded Best Female Chef 2016 during the world's 50 best restaurant awards. Dominique hopes her award will inspire younger women to believe they can achieve anything.
Award-winning Film Director
Seeking perfection, Danish film director, Susanne Bier demands everyone works as hard as she does on set, which may be why she became the first female director to not only win a Golden Globe, but an Academy Award and an Emmy too. Not bad!