Call The Midwife's Heidi Thomas reveals when the show will end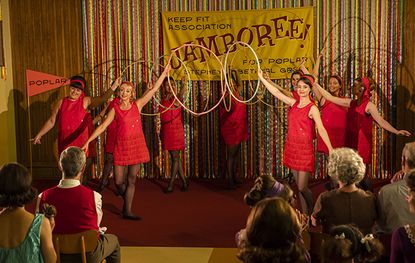 (Image credit: BBC/Neal Street Productions)
The heart-warming drama has been commissioned by the BBC for a ninth series - but will it continue after that?
Call the Midwife is currently in its eighth series and is as popular as ever, making viewers laugh and cry every week.
The show's creator however, Heidi Thomas, has been making hints it could come to a natural end.
Speaking to RadioTimes.com, Heidi said, "We're commissioned up to series nine by the BBC, and we may well continue…and, if we did, there seems to be no limit to the interest and excitement of the world in the 1960s."
The ninth series is planned to be set in 1965, but the question is whether it will continue after this.
"I do know that the original nuns on whom the original books were based left Poplar in 1976, because the social and the medical climate had changed.
"They relocated to Birmingham and focused more on spiritual work. So I don't know how far into the 1970s we could go."
But fans of the show should not be worried with there being plenty of life left in the drama.
The show's creator said, "Because every series has a new year attached to it, I think we could go on for a few years to come."
She added, "We aren't bored yet!"
And neither are we!
She spoke about the introduction of new characters, saying, "There's always something refreshing happening and a new face on the horizon, and I just love the way people have embraced Sister Hilda and Sister Frances, and of course the magnificent Miriam as Mother Mildred."
Heidi also hinted she would happily welcome old characters back into the script. How exciting!
Who would you like to see return?
You can watch the next episode of Call the Midwife on Sunday at 8pm on BBC 1.
Rachel Howatson is a digital writer who works across a range of publications. Whatever your passion, whether it's hillwalking, cooking, gardening, running, socialising or even sleeping, she'll likely have written about it.