Bill and Melinda Gates have finalized their divorce—but will she keep her name?
The power couple officially ended their 27-year marriage this week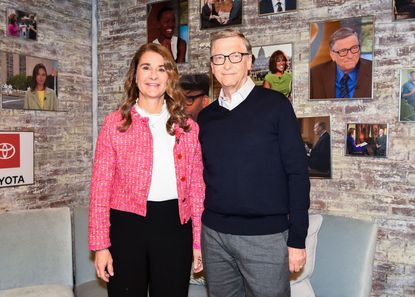 (Image credit: Getty)
Bill and Melinda Gates announced in May that they would end their 27-year marriage saying, "we no longer believe we can grow together as a couple in this next phase of our lives." Now, a judge has approved the split and they are officially divorced.
Melinda Gates will keep her married name and remain Melinda Gates, according to the marriage dissolution documents. Neither person will pay spousal support. The couple's divorce agreement was pursuant to a separation contract, meaning no other financial details have been made public.
Pre-divorce, Bill Gates was worth about $152 billion, according to the Bloomberg Billionaires Index, giving both he and Melinda about $76 billion each post-divorce.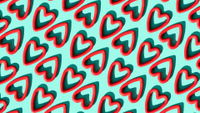 (opens in new tab)
The couple married in 1994 and have three children aged 25, 21, and 18. The couple worked together extensively on the Bill & Melinda Gates Foundation, which works to fight poverty, disease and inequity around the world.
"After a great deal of thought and a lot of work on our relationship, we have made the decision to end our marriage. Over the last 27 years, we have raised three incredible children and built a foundation that works all over the world to enable all people to lead healthy, productive lives," they wrote in a joint statement on social media to announce the divorce.
They plan to work together for now, but have reached an agreement in which Melinda will step down after two years if either she or Bill decides they can no longer work together.
The couple is also expanding the foundation's board of trustees to include more than just the two of them, and adding $15 million to its endowment.
How did Bill meet Melinda Gates?
Melinda Gates joined Microsoft as a product manager in 1987 and Bill promptly asked her out, giving Melinda his number and asking her to call him.
Bill was CEO at the time and according to Fortune, the couple dated for seven years before marrying because Melinda's mom didn't think dating a CEO was a good idea in the beginning.
Eventually, Bill asked Melinda to marry him in 1993 before tying the knot in Hawaii on New Year's Day in 1994.
Rebecca Holland is a travel and food writer based in Chicago. She has written for the Guardian, New York Times, Architectural Digest, Food & Wine, Wine Enthusiast and more. She is currently a graduate student at Northwestern's Medill School of Journalism. When not working, you can find her eating her way through Chicago's neighborhoods, or in non-pandemic times, traveling around the world.