Strictly's Anneka Rice reveals she's suffered serious injury ahead of show premiere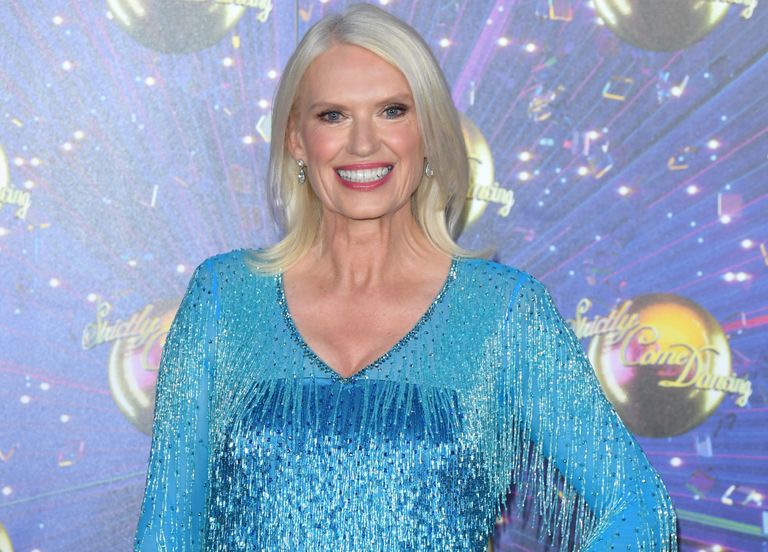 Strictly contestant Anneka Rice has revealed she injured her shoulder ahead of the series' return.
According to the presenter, she "fell badly on a very wet, grassy slope". As a result she's been in physio for the past six weeks trying to recover.
Anneka has revealed that the injury is "slightly holding her back" from rehearsals, with the new series beginning on 7th September.
Speaking to The Sun, Anneka said: "It's getting better but it's meant I haven't been able to do the 'all singing, all dancing'. It's slightly holding me back.
"I told the Strictly bosses, 'you do realise I won't be able to do one of these steps.'"
On August 28th, Anneka took part in the Strictly launch alongside the other contestants, wowing fans. We have a very impressive Strictly line-up this year, and it's difficult to know who to root for with such a diverse bunch!
The star took to Twitter recently saying that she was already "knackered" after a day of rehearsals, telling fans that she learned how to vlog from fellow contestant Saffron Barker.
MORE: Fans think AJ Pritchard accidentally revealed MASSIVE Strictly Come Dancing spoiler
Speaking about her dancing abilities, Anneka confessed: "I haven't danced since I was seven and Miss Beer sent me home from my ballet class because I was hopelessly uncoordinated.
MORE: Coleen Nolan reveals whether she'd ever go on Strictly Come Dancing
"My family and friends haven't seen me dance since, not at a wedding or round a handbag so it's going to be a challenge for my partner. In fact I've asked for two, one on each side."
Anneka also said that Strictly has always been her "autumn's entertainment", and now she's finally a part of it. She then joked that "her children will probably leave the country".
We wish Anneka a speedy recovery and hope she's able to do all the steps soon!