Anne Hathaway reveals she lost her sanity 'several times' in lockdown but has had time to learn an unusual new hobby
She shared her tips for surviving lockdown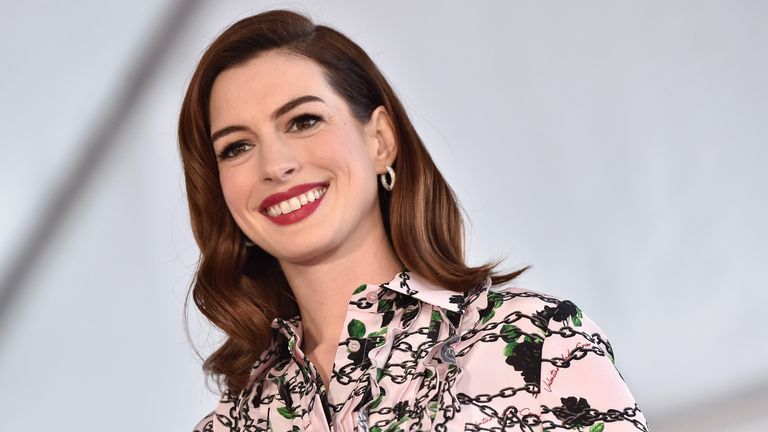 (Image credit: Photo by Axelle/Bauer-Griffin/FilmMagic via Getty)
Hollywood star Anne Hathaway has opened up about her experience of losing her "sanity several times" in lockdown and about how she's been learning a particularly unusual hobby.
Anne may have played some of our favorite uplifting characters, from Mia in The Princess Diaries, to Andy in The Devil Wears Prada, but her new film Locked Down will see her take on a far more mysterious role. In the pandemic-set heist drama, Anne plays the role of Linda opposite Chiwetel Ejiofor as her estranged on-screen husband.
The separated couple must pull off the ultimate plan - stealing a priceless diamond from a vault at department store Harrods - whilst in the middle of the Covid-19 pandemic lockdown in London. Whilst the story is fictional and we can't wait to settle down with our best pillow and blanket and be drawn in by Anne's performance, the pandemic setting is incredibly reflective of our lives.
And it seems Anne has also been finding lockdown living a challenging experience, as she recently revealed she's lost her "sanity" on multiple occasions in recent times.
Speaking to Sunday World, she was asked about her tips for surviving the lockdown and had a very relatable response!
She told the publication: "Just be nice to yourself, be nice to each other, be respectful and, if you're in a relationship in lockdown, learn to find each other very funny.
"Then, if it all gets too much, scream into a pillow! I've lost my sanity several times, it comes with the time we are in right now."
Whilst lockdown and the ongoing effects of the pandemic have proved challenging for people across the world, including Hollywood stars like Anne, she did go on to reveal a particularly unusual hobby she's had time to try out.
"I've learned some ukulele!" she shared. However, that's not all, as she continued: "I have also learned that focusing the drive I have for my work into my family doesn't mean my professional life suffers.
"I haven't been home this much since I was 16 because I've always been working. Having to take time out and focus on other goals has actually made me happier."
And when it comes to where Anne is dreaming of going in the future, she, like so many of us, is hopeful and eager to be around our friends, family, and even strangers again soon.
"I dream of going to places where there are people like theatres, restaurants, an airplane because that would mean we are through this thing.
"We will get there, I know we will" she powerfully declared.